Super Mario Run now has an Easy Mode
Gold Goombas event detailed.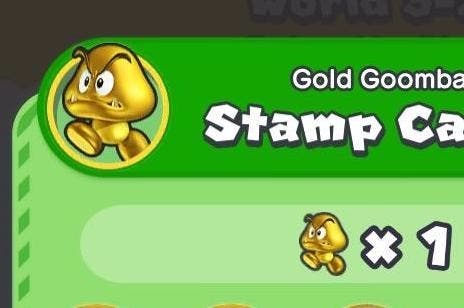 Stopped playing Super Mario Run? Nintendo has updated the app with a new Easy Mode option and launched a fresh event.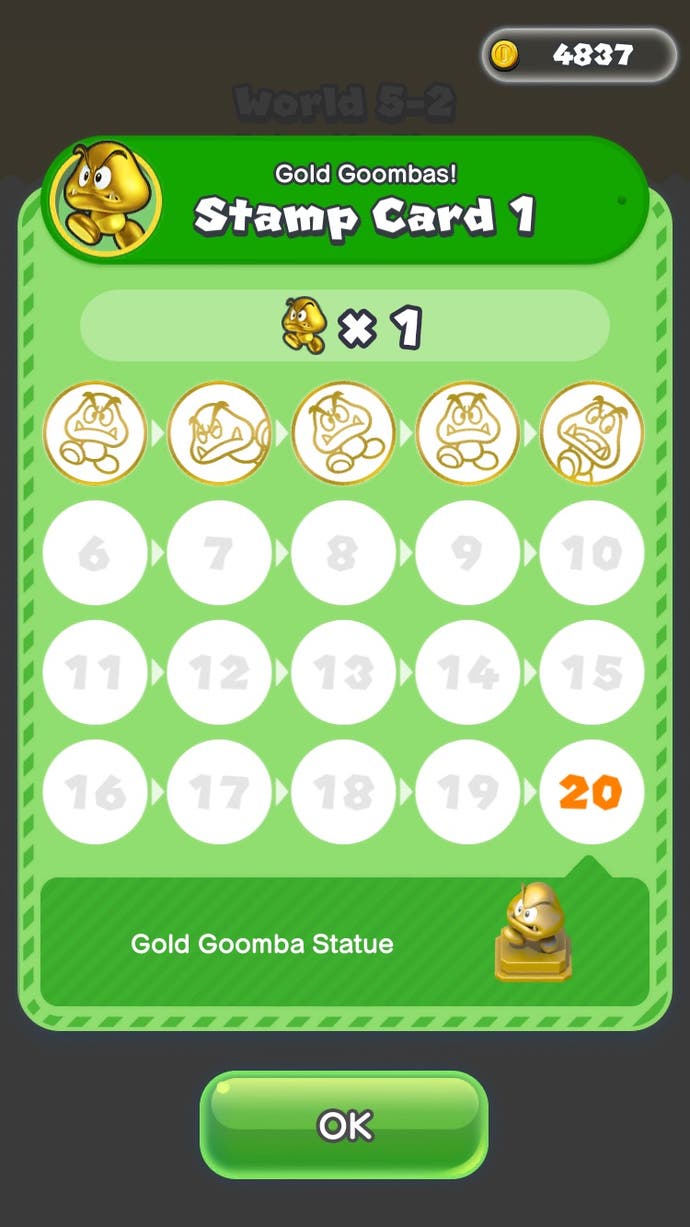 Easy Mode is designed to help players struggling to complete the game's main World Tour mode, but can also be used as a practice tool for exploring each level and finding its trickier Purple and Black coins. Seriously, some of those feel impossible.
The new mode gives you infinite bubbles (the equivalent of lives) and no timer. Your coins won't be saved, however - this is just for practice.
Toad Rally, the app's other mode where you attempt to beat the high scores of other players, has also been tweaked so fewer Toads desert you after each loss.
Super Mario Run is also currently hosting a new event, Gold Goombas, which runs until 20th February.
Perhaps the most involved event since the app launched, this hides golden Goombas within levels (you'll see which on the World Tour screen).
Find one, stomp it, and you'll get a stamp. Collect 30 stamps and you'll fill your stamp card and unlock a unique building for your kingdom (a golden Goomba statue). Fill four cards and you'll get a giant gold Goomba statue.
Super Mario Run has now been downloaded 78m times, Nintendo revealed yesterday. Of that, around four million people have paid up to continue playing past its first set of levels.