The SteelSeries Rival 5 Mouse is now only £39.99
Get this mega customisable mouse from Amazon at its lowest ever price.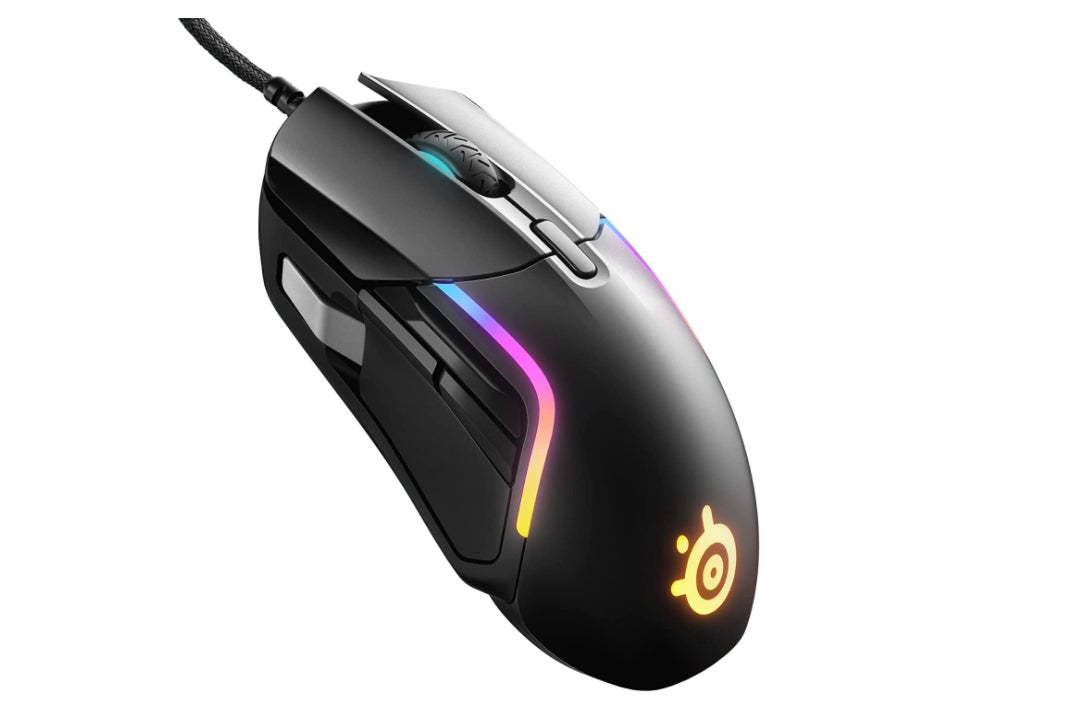 With 2022 firmly underway, we're already starting to see some decent price drops on gaming peripherals like keyboards and mice. Whether you've finally finished building that new PC over the holidays or recently purchased a pre-built PC or gaming laptop, you might be looking for those all-important finishing touches for your setup. Or as the saying goes: new year, new... PC accessories?
If you're looking for a new mouse to both improve your aim in-game and brighten up your desk, then the SteelSeries Rival 5 Gaming Mouse is a great addition. It is currently at its lowest price on Amazon for £39.99- a saving of £20.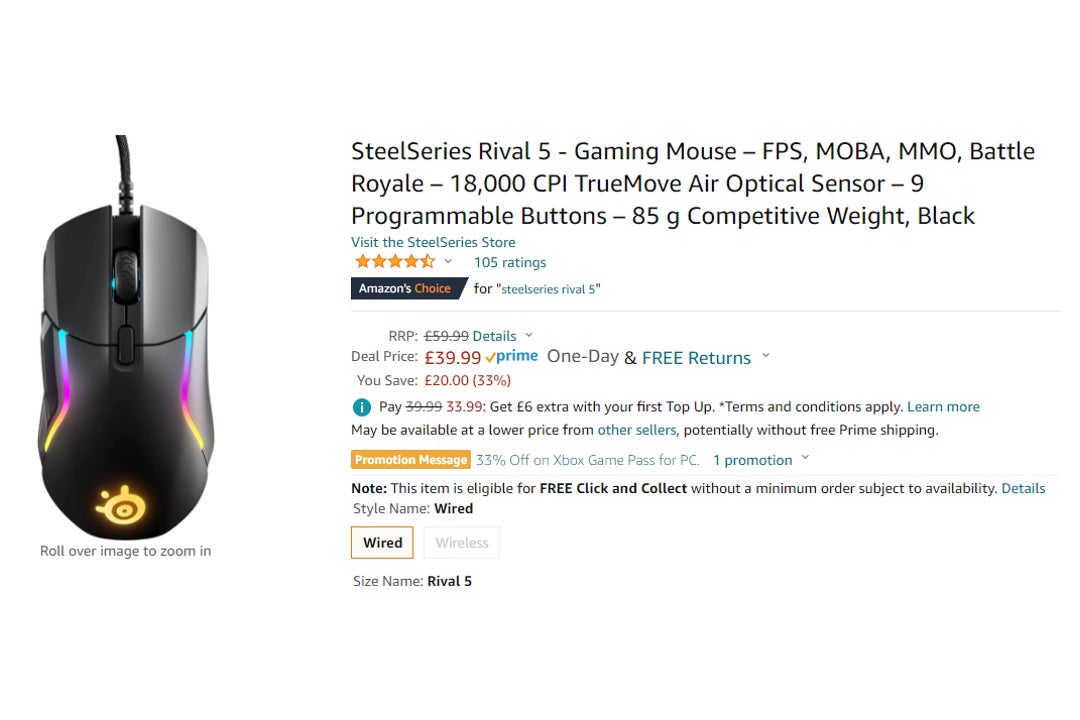 There is also a promotion for 33 percent off 3-months of Xbox GamePass for PC, which will give you access to plenty of games to put the Rival 5 to the test.
The Rival 5 is perfect for any gamer and gives excellent performance in Battle Royale, FPS, MOBA, MMO, and other fast-paced games. The Rival 5 has an 18,000 adjustable DPI, nine (nine!) programmable buttons-a rarity at this price range- which can all be customised to your heart's content in the SteelSeries Engine.
The Rival 5 also has very attractive RGB features, with illuminated lines around the curves of the mouse, under the scroll wheel, and the SteelSeries logo is fully lit too. The RGBs can also be fully customised in the SteelSeries engine, so your mouse can match whatever theme your setup has.
If you want to keep up to date with other deals on gaming peripherals, be sure to follow the Jelly Deals Twitter account for up-to-the-minute deals and stock alerts. If you're looking for more deals like this, you should look at Digital Foundry's best gaming mice roundup article so you can become an expert on every precision pointer out there.