SteamWorld Heist sneaks onto 3DS next week
Launch discount and exclusive theme dug up.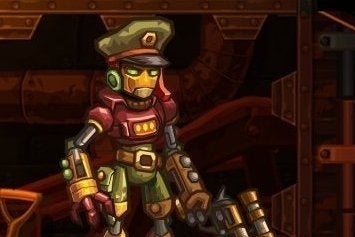 Turn-based strategy game SteamWorld Heist will become available to loot from the 3DS eShop next Thursday, 10th December.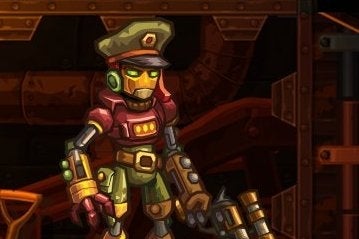 SteamWorld Dig developer Image & Form announced the date this afternoon, alongside word of an early discount for swiping the game quickly.
Heist will usually cost £14.99/$19.99/€19.99, but will be available until 31st December for £11.99/$16.99/€16.99.
Purchase the game within this timeframe and you'll also unlock an exclusive 3DS system theme, which will never go on sale separately.
"Yeah, we know it's too cheap for that much game, but that's a whole other discussion," Image & Form boss Brjann Sigurgeirsson said. "Let the simple comparison below suffice - it's objective too, since math never lies:
"SteamWorld Dig costs $9.99. SteamWorld Heist is 10 times bigger and better than Dig. Ergo: you're getting 5 times the value."
If that all makes sense to you, then you should probably mark your calendar for next week.