SteamWorld Heist: Ultimate Edition is stealing onto Switch this month
Vapours, please.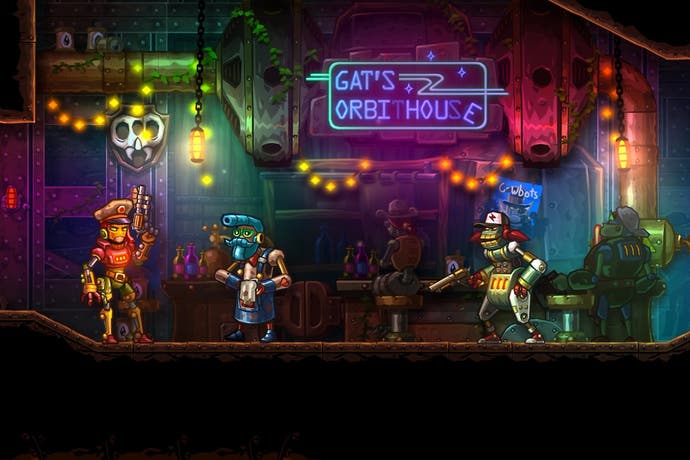 SteamWorld Heist is coming to Switch, developer Image & Form has announced, and will arrive with a hiss and a hail of bullets on December 28th.
SteamWorld Heist offers another chance to explore Image & Form's wonderful western-themed sci-fi universe, this time as of band of roguish space pirates, intent on ridding the galaxy of its riches. In game terms, that translates to a brilliant, tactical turn-based shooter - viewed, unusually, from a 2D side-scrolling perspective - set among the sprawling innards of various procedurally generated spaceships.
Eurogamer's Christian Donlan adored SteamWorld Heist when it launched last year, giving it shiny Recommended award, and calling it a game "filled with wit and invention". The good news is that the upcoming Switch edition features even more heisting.
Image & Form has dubbed the Switch version SteamWorld Heist: Ultimate Edition, and it includes all previously released DLC (which equates to one additional character, new missions and gear, and a fine selection of new hats), plus optional touch controls.
Image & Form says SteamWorld Heist: Ultimate Edition will cost £14.99 / $19.99 USD (the UK eShop's currently listing of £17.99 is apparently an error) when it releases in Europe and North America on December 28th.