Steam Greenlight's third batch of accepted games includes Primordia and Waking Mars
First non-game software greenlit, too.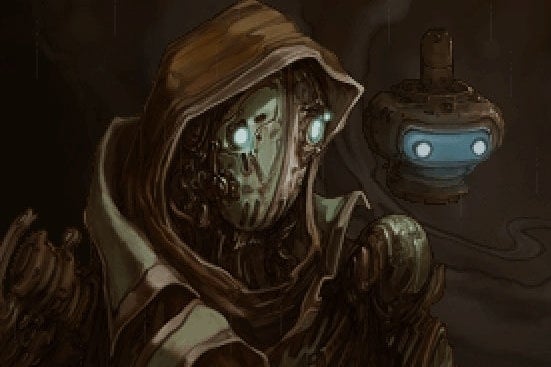 Valve has revealed its third batch of games to get accepted onto Steam via its Greenlight program.
Notable titles include Wadjet Eye's post-apocalyptic sci-fi adventure Primordia, which made some waves after Valve initially rejected it after having accepted several titles from the indie publisher in the past. Its last game Resonance was even accepted immediately.
Another well known title to make the cut was Tiger Style's otherworldly metroidvania adventure Waking Mars. First released as an iOS game, Waking Mars was our App of the Day back in March.
According to Valve, these titles "were selected for having either the highest number of positive votes or on an incredible upward trajectory since being added to Greenlight."
"With the help of Greenlight, the indie games market share of games sold on Steam has increased by 50 per cent for a third consecutive year," said said Valve's Alden Kroll. "That's a stat we are proud of, but one we also hope to increase as we learn more about Greenlight and continue to refine it in the new year."
The full list of games is as follows:
Blackspace
Darkfall Unholy Wars
Dawn of Fantasy
Dragon's Lair
Euro Truck Simulator 2
Gear Up
Kinetic Void - Space Adventure
The Light
No Time To Explain
Primordia
Sang-Froid : Tales of Werewolves
StarForge
Waking Mars
This also marks the first time Greenlight has had non-game software added to the mix as well. The newly accepted software includes:
Action! Screen Recorder
Bandicam: Game Recorder
Construct 2
Display Fusion
HitFilm 2
You Need A Budget 4
For more info on Steam Greenlight, we recently investigated how it was working for several indie developers.