Evocative sci-fi point-and-click adventure Primordia coming this autumn
Starring Bastion narrator Logan Cunningham as Horatio, the robot.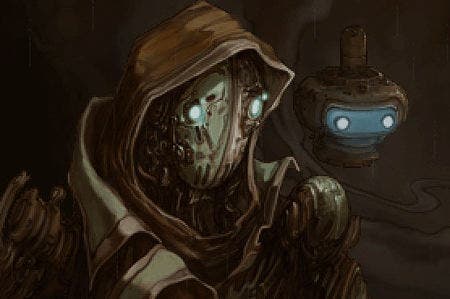 Primordia - an upcoming sci-fi point-and-click adventure game set eons after the fall of man - has just been picked up by publisher Wadjet Eye Games for release later this autumn on PC.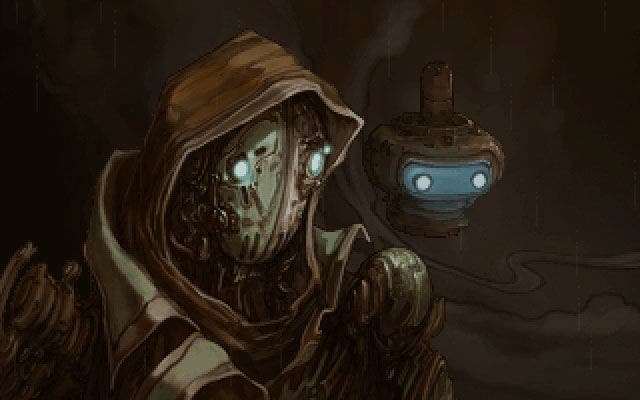 Wadjet Eye is known for specialising in the genre with titles like Gemini Rue, Resonance and the Blackwell series.
Developed by new indie outfit Wormwood Studios, Primordia follows a hermetic robot named Heratio - voiced by Bastion narrator Logan Cunningham - who must journey out into the desolate wasteland after marauders steal his power source.
According to Wormwood's official site, Primordia "combines the challenge and depth of the classics with a streamlined interface and a player-friendly design: puzzles emphasise logical thinking and exploration, rather than trial and error or endless backtracking."
It will feature over 50 hand-drawn environments, painted cutscenes, and dozens of characters including a sarcastic floating sidekick named Crispin.
Check out its dilapidated distant ruins in the debut trailer below.