Stardew Valley's multiplayer beta has been delayed until next year
Hoe no!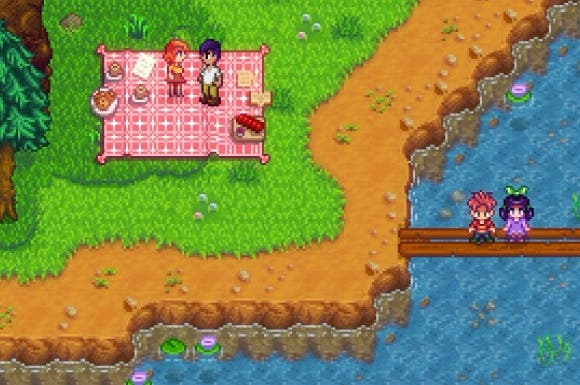 Stardew Valley's multiplayer beta has slipped into next year, publisher Chucklefish has announced in a new blog post.
When Chucklefish offered first details on the hugely popular village life sim's long-awaited multiplayer mode back in August, it said that it hoped to begin beta testing the feature on PC at the end of the year. This, however, just wasn't to be, and the multiplayer beta has now been pushed back to Q1 2018 "in order to make room for polish and QA".
It's slightly disappointing news, for sure, but not entirely unexpected given how much of a massive undertaking Stardew Valley's multiplayer overhaul appears to be.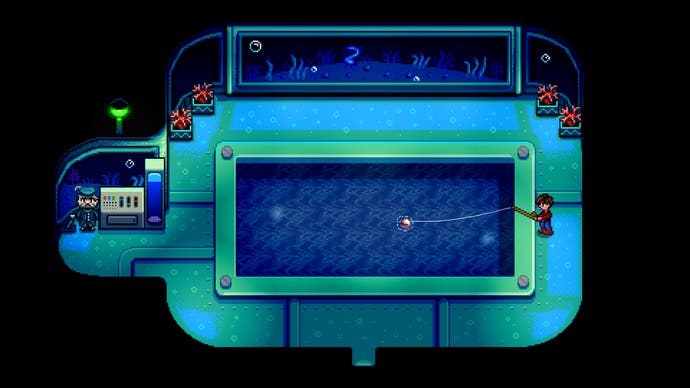 To make amends for the beta's slight slippage, Chucklefish has offered up the tiniest of teases regarding some new content that original Stardew Valley developer ConcernedApe is adding next year. Last time a hint was dropped, it took the form of a docked tug boat. This time, the nautical theme continues, with an image showing the game's protagonist fishing in what appears to be a base at the bottom of the sea.
Stardew Valley's mysterious new stuff is due to arrive alongside the finished multiplayer mode, and is coming to all platforms.
And if you've been eagerly awaiting news of the PS Vita port announced way back in January, Chucklefish says that it's still happening, and will launch some time in 2018.