Stardew Valley update improves your marriage dialogue
Plus improvements to mining, relationships and fruit trees.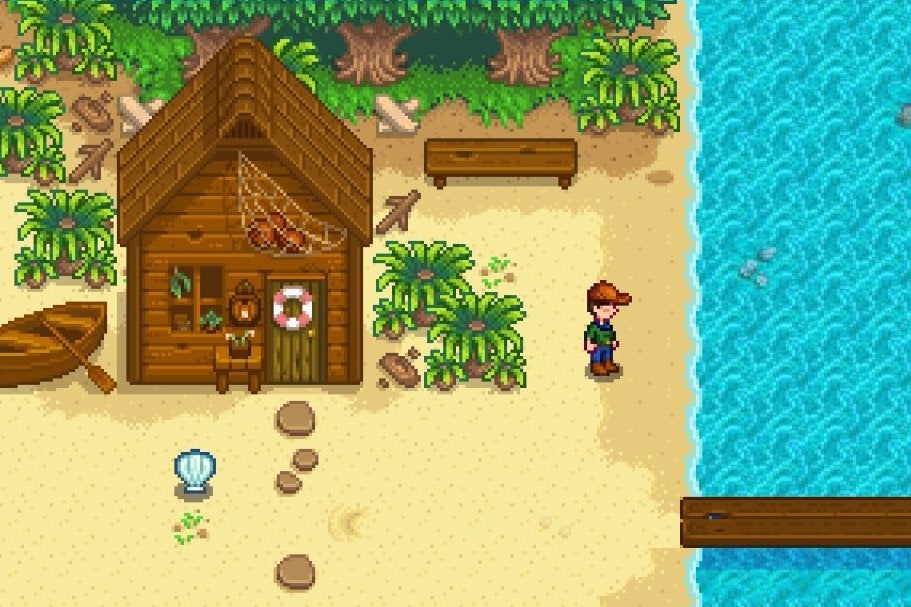 Steam success Stardew Valley has been updated with further improvements for your married life.
Last fortnight, Stardew's creator "ConcernedApe" allowed your spouse to leave the house. Now, they have unique dialogue during festivals.
Your in-laws will also recognise you as one of their family - and presumably nag you about exactly when they will get grandchildren.
Other tweaks improve fruit trees (which will gradually increase the quality of their output with age), charcoal kilns (which now require 10 wood to produce coal, down from 20) and maxed-out friendship levels (which will no longer decay).
The penalties for dying in one of the game's mines have also been reduced - the amount of money you'll lose has been capped at 5000g and you'll lose fewer items overall.
There's a full rundown of all the changes on the game's Steam blog.