Star Wars Episode I: Racer arrives on PS4, Switch next month
Now this is podracing.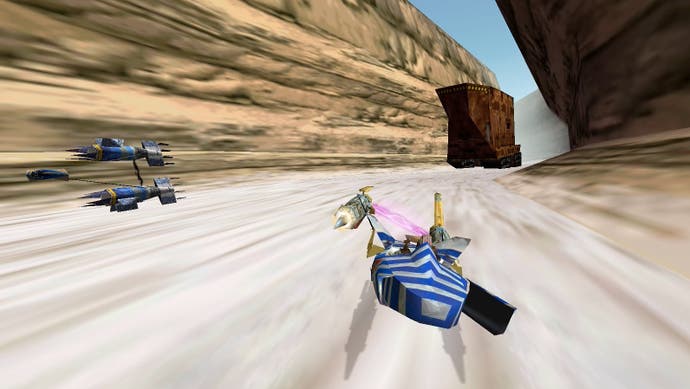 Get ready, set, gungan for a remastered version of Star Wars Episode I: Racer, the actually very good retro racing game which has gained a new lick of paint.
This new version, spruced up by port specialists Aspyr, launches for Nintendo Switch and PlayStation 4 on 12th May. It costs $15 (about £12).
Originally released for PC and N64 back in 1999, this arcade-style racer took one of Phantom Menace's worst sections and turned it into a fun multiplayer game. There are tracks themed around various Star Wars worlds, not just Tatooine, and plenty of prequel characters to play as. Finally, Sebulba can beat that little brat Anakin!
The package is enhanced with 4K visuals (albeit with the original models), remapped controls and Trophy support on PS4.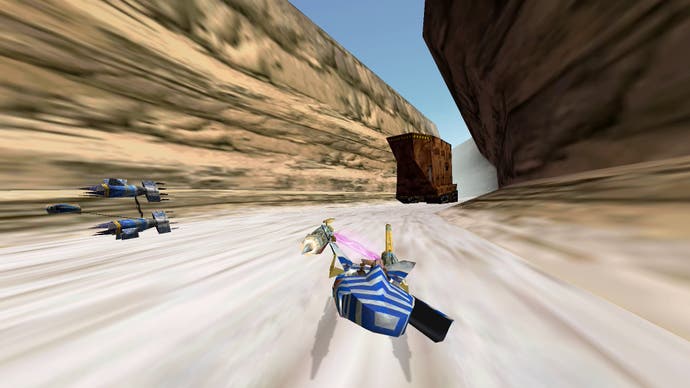 If you can't wait until then, this fan-made Racer remake is worth a look - back when modding was this classic game's only hope.