Star Wars' big new story era announced, without attached video game
This deal's getting worse all the time.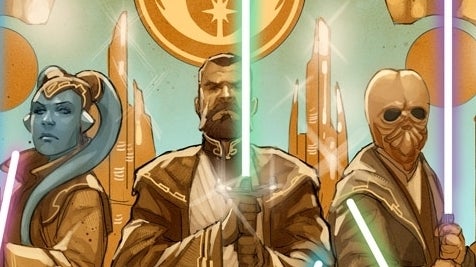 Lucasfilm has today unveiled its new story setting for the Star Wars franchise and - as widely expected - it's an era called the High Republic.
But, contrary to previous reports, this big new multimedia franchise push does not - as yet - include an attached video game.
A number of reports on Star Wars leak sites previously detailed the name and rough time period of the High Republic - set several hundred years before The Skywalker Saga - which Lucasfilm has been quietly working on behind the scenes since at least 2018.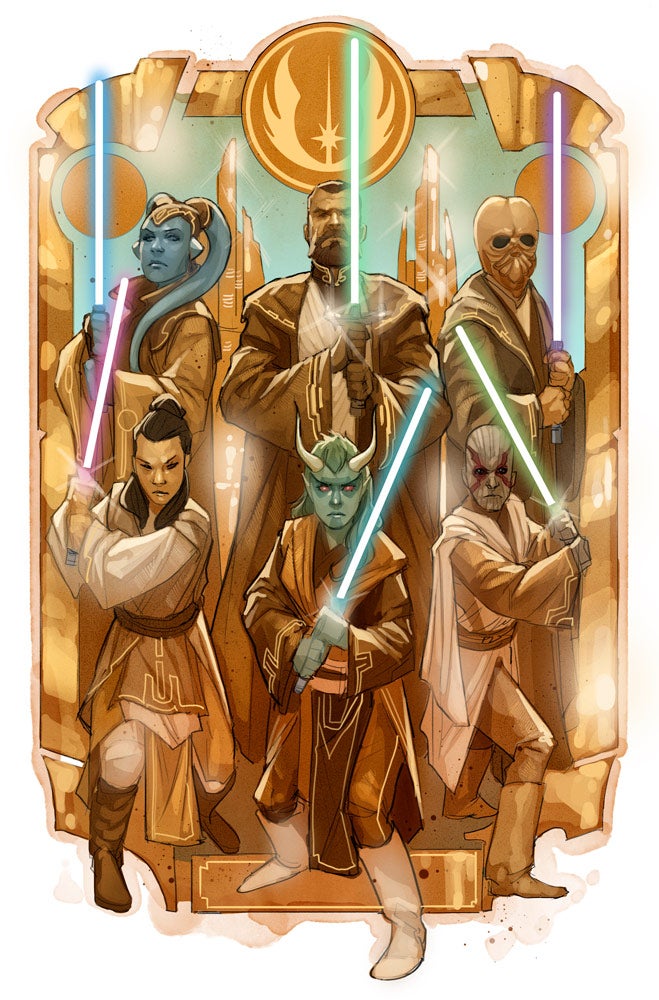 Free from the confines of the well-charted Skywalker era, this new story setting was, those reports said, set to be explored via a range of books, comics, films and kick off with a video game.
But today's official announcement leaves out a reference to any video game project - and is careful to state the High Republic "will not overlap any of the filmed features or series currently planned for production".
As previously leaked, and confirmed by today's official announcement, the High Republic is a sort of Golden Age for the Jedi, when peace reigned throughout the galaxy (though troubled still brewed along its frontiers).
A team of Star Wars writers have been working together to create a web of overlapping characters and storylines for this era over several years. Fan sites had previously suggested this push as like a Marvel-isation of Star Wars - with numerous characters eventually coming together across mediums for big Avengers-style story events.
There was also once a suggestion this era would be the setting for the now-canned trilogy of films set to be helmed by Game of Thrones showrunners David Benioff and D.B. Weiss - who have now parted ways with Disney and ended up at rival Netflix.
Instead, Lucasfilm's big announcement today covers the "first wave" of High Republic stories, set across a young adult novel (Star Wars: The High Republic: Into the Dark by Claudia Gray), a middle grade novel (Star Wars: The High Republic: A Test of Courage by Justina Ireland), an IDW comic book series (Star Wars: The High Republic Adventures), a Marvel comic book series (Star Wars: The High Republic by Cavan Scott) and an adult novel (Star Wars: The High Republic: Light of the Jedi by Charles Soule).
Changes to how the High Republic will launch are perhaps unsurprising considering the seemingly endless juggling behind the scenes at Disney over the last decade to try and find the right stories and directors for its latest five Star Wars films.
And, over the weekend, Kotaku reported on a third cancelled Star Wars game at EA, ditched almost a year back. Two Star Wars games remain in development at EA: a sequel to Star Wars Jedi: Fallen Order (definitely not High Republic-based) and a "smaller, more unusual project" at the Jade Raymond-headed EA Motive.
Could the High Republic still be used as a video game setting down the road? Lucasfilm certainly isn't shutting the door.
"This is an incredible sandbox for our storytellers to play in, both within publishing and beyond," Lucasfilm exec James Waugh concluded. "And we can't wait to see the great fiction they build within it."