Star Trek Online boldly goes to PS4 and Xbox One this autumn
F2P MMORPG offers over six years of content.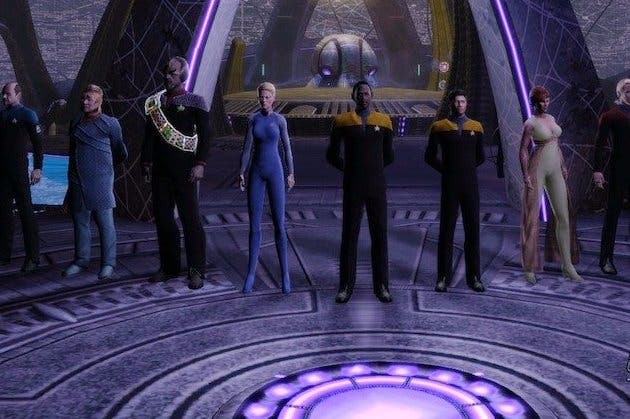 Star Trek Online is getting PS4 and Xbox One ports this autumn, publisher Perfect World Entertainment has announced.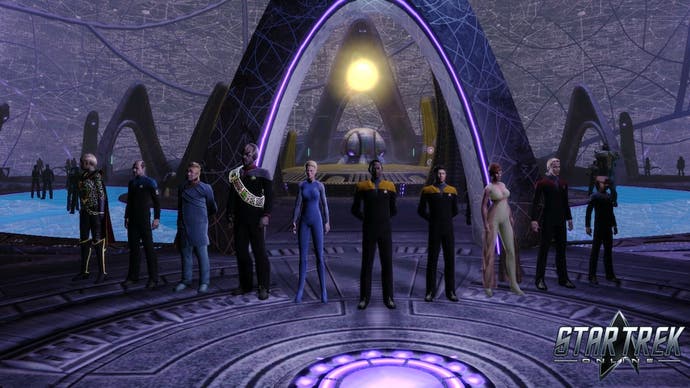 The free-to-play MMO launched six years ago on PC and will bring all of its content, including two expansions and over 130 episodes across 11 seasons, to console.
Players will choose a faction such as the Federation, Klingons or Romulans, with over 32 species available. You'll customise your crew and captain and visit iconic locales like Deep Space Nine, planet Vulcan, and Earth Space Dock.
Star Trek Online features some members of the TV series' cast, such as Michael Dorn (Worf), Jeri Ryan (Seven of Nine), and Tim Russ (Tuvok).
Players will be able to play through all of the story content and reach the level 60 cap for free.
This console port will feature enhanced graphics, UI and controls to better suit the platforms. "We invested heavily in our engine and added several modern lighting technologies that significantly improved the visual quality of the game," said executive producer Steve Ricossa on the PlayStation Blog. "Deferred lighting, light probes, and improvements to our High Dynamic Range lighting system combine to provide more realistic lighting that feels like a true refresh to the game."
See how Star Trek Online looks on console in the trailer below: