Star Citizen gets caves
Mine your own business.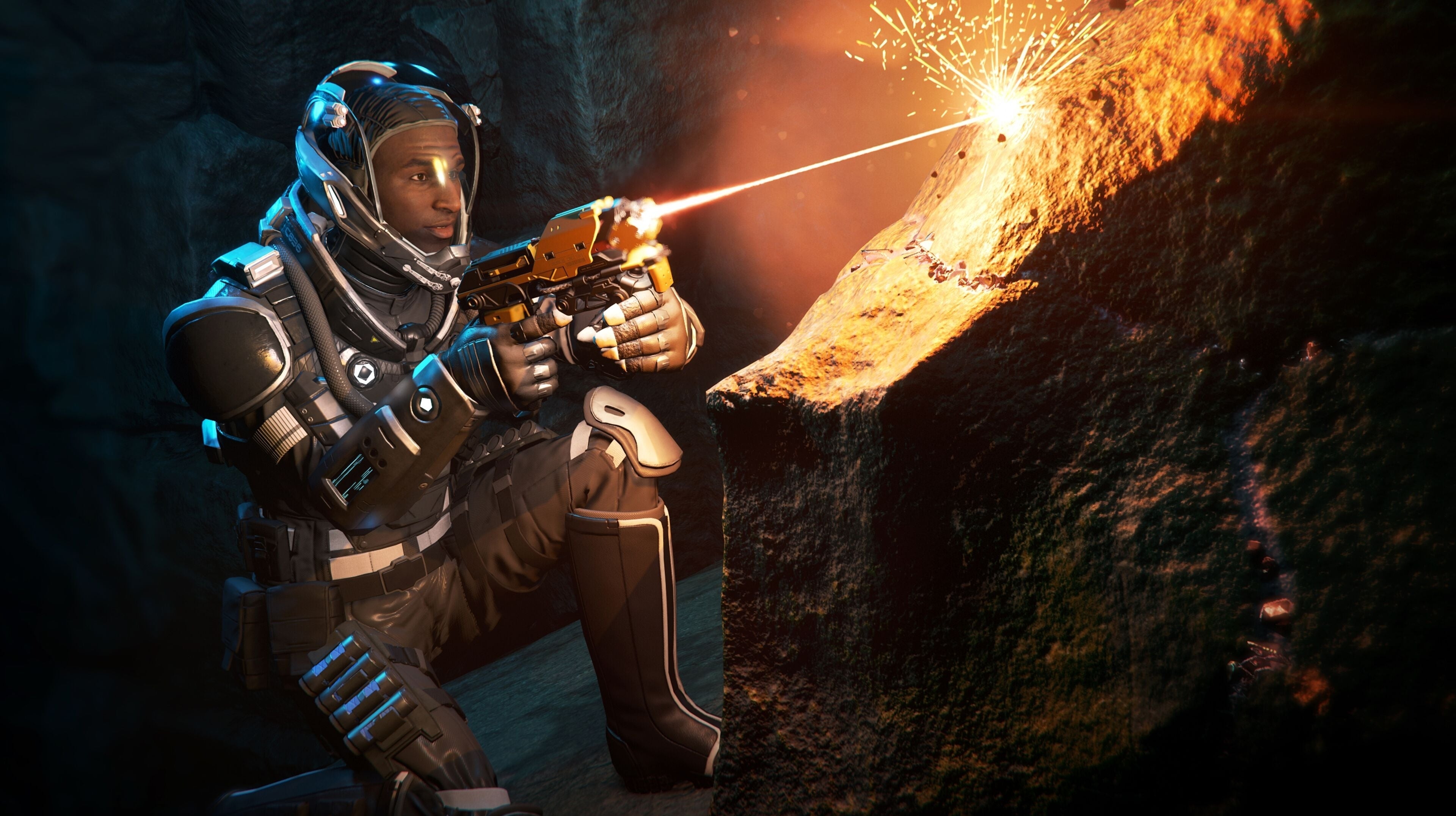 Star Citizen has caves now as part of a significant update.
The alpha 3.7 patch adds cave environments to the space game for the first time, which means first-person mining.
Players can mine for materials inside the caves, developer Cloud Imperium said, as well as simply explore.
To identify caves you have to scan planets from orbit then land. Inside you use the new Greycat Industrial Pyro multi-tool to find resources and mine them. You pop the resources in the new player inventory to trade and sell. Expect to find new missions in the game to encourage you to find and explore caves, too.
Meanwhile, the update also adds player interdiction. This means you can pull NPC and player-piloted ships out of travel. And there's a new ship rentals system, which lets you rent ships via in-game currency.
While we're on the subject of spaceships, the update adds the Banu Defender. This is the first flyable ship from the Banu alien race.
3.7 is a significant update for Star Citizen, then, but the game feels no closer to beta and, crucially, no closer to release after some seven years after its record-breaking crowdfunding campaign began.
Back in August, Cloud Imperium delayed Star Citizen's Squadron 42 beta by three months, to the third quarter of 2020 as part of a new "staggered development" system. This is a new way of making the controversial space project that involves splitting up the various development teams between multiple delivery dates so they release larger features every couple of quarters instead of every quarter, but due to their staggered nature, there's still an update every quarter for players. 3.7 is one of those updates.