Square Enix officially unveils Nier: Automata's Game of the YoRHa Edition
Going 2B coming to PS4 and PC next year.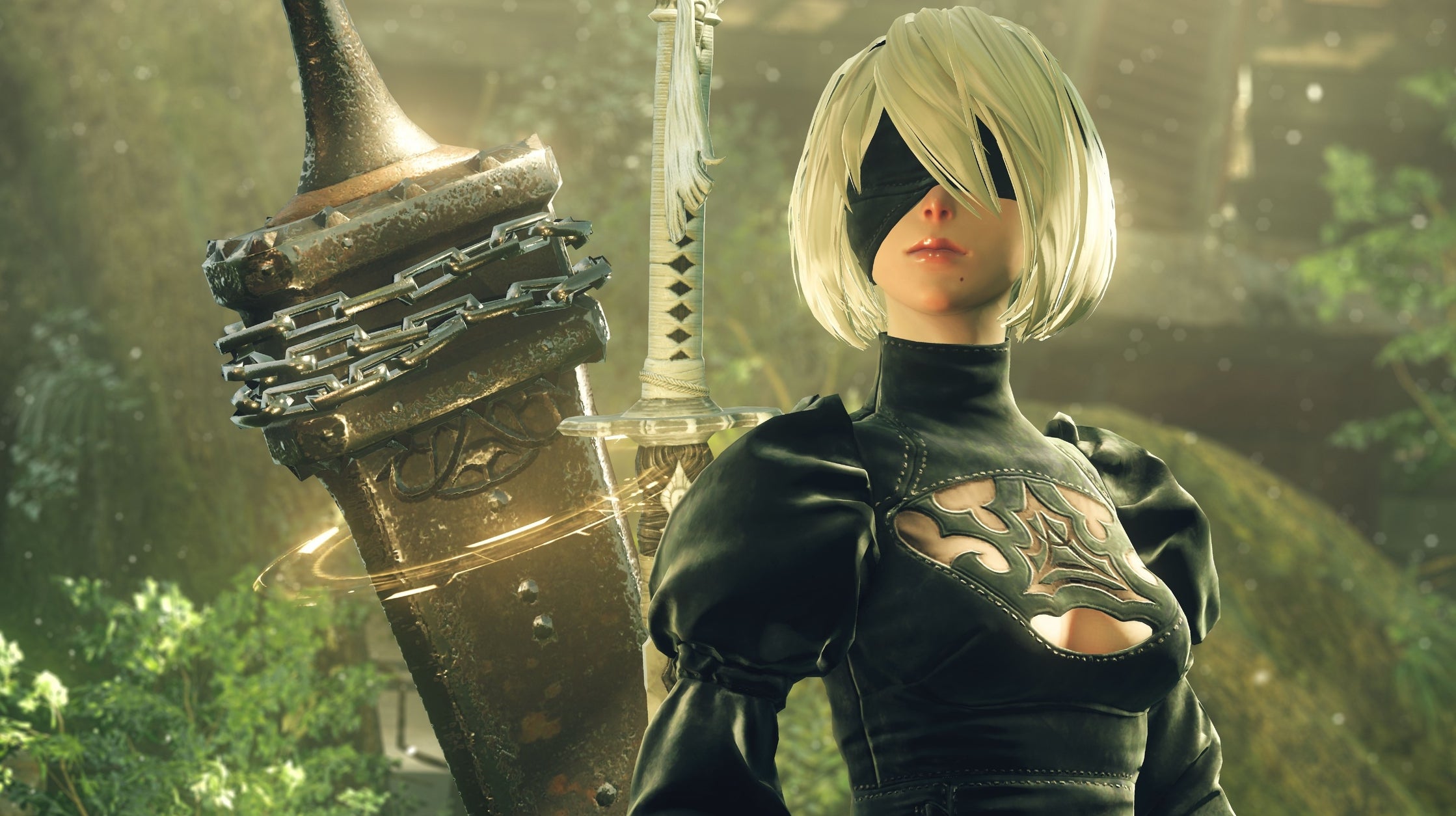 Square Enix has formally unveiled Nier: Automata's Game of the YoRHa Edition, which bundles up 2017's superb action RPG, its DLC expansion, and a few extra goodies - all ready for launch on PS4 and PC next February 26th.
Nier: Automata's Game of the YoRHa Edition was first spotted last month by way of a listing on the ESRB ratings website, and its official announcement gives us a clearer idea of what will be included when it launches next year.
Both versions will feature the wonderfully eccentric, Platinum-developed base game, as well Nier: Automata's 3C3C1D119440927 expansion DLC, the Machine Mask Accessory, and four pod skins: the Grimoire Weiss Pod, Retro Grey Pod, Retro Red Pod, and Cardboard Pod.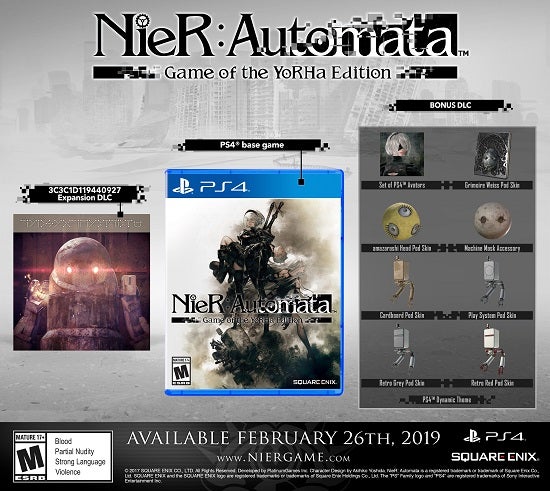 Each platform also gets a handful of exclusive items; PlayStation 4 players receive a new dynamic theme, 15 PSN avatars featuring characters from the game, and two additional pod designs: the Lay Pod and Amazarashi Pod. Steam users, meanwhile, can brace themselves to be somewhat less thrilled, with their two wallpapers and an in-game Valve Accessory.
Much of this bonus content (exclusive items aside) was included in the Become As Gods Edition which launched on Xbox One in June this year. As such, the lack of an announcement for the YoRHA Edition on Microsoft's platform is no great surprise.
As noted by Digital Foundry, the Xbox One version also brought a number of performance enhancements to the original game, so it'll be interesting to see if any of these make it into the new YoRHA Edition - particularly given that Square is yet to patch the problematic PC version, despite claiming to be "investigating the issues" reported by players back in March 2017.
Nier Automata's designer, Yoko Taro, shared his thoughts on the YoRHA Edition's official unveiling in typically idiosyncratic fashion on Twitter, as you can see above. And if you've yet to experience Nier: Automata for yourself, do take a look at Eurogamer's Recommended review for more on why it's such a distinctive, mesmerising experience.
Nier: Automata's YoRHA Edition will cost $39.99 USD (around £24) when it comes to Steam and PlayStation 4 on February 26th next year.