Splinter Cell's Sam Fisher is an operator in Rainbow Six: Siege
Stealth update.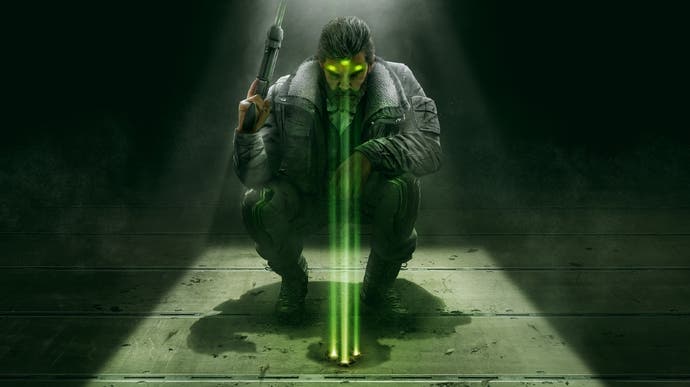 Sam Fisher's video game cameo tour continues, this time with an appearance in Rainbow Six: Siege.
The trailer below shows the underused Splinter Cell star as a new operator in Ubisoft's popular competitive multiplayer shooter. Fisher is part of the Operation Shadow Legacy update, and goes by the name Specialist Zero. Expect a full reveal on 16th August.
So! Yet another Splinter Cell crossover and another day without a brand new Splinter Cell game. Clearly, Ubisoft hasn't forgotten about its stealthy hero. Splinter Cell is getting an animated series on Netflix, after all. And Fisher is in Tom Clancy's Elite Squad, a kind of Tom Clancy all-stars action RPG for mobile devices drenched in a Fortnite-style graphics style.
Below is official key art of Fisher in Siege. It looks like we'll get to play around with those iconic goggles.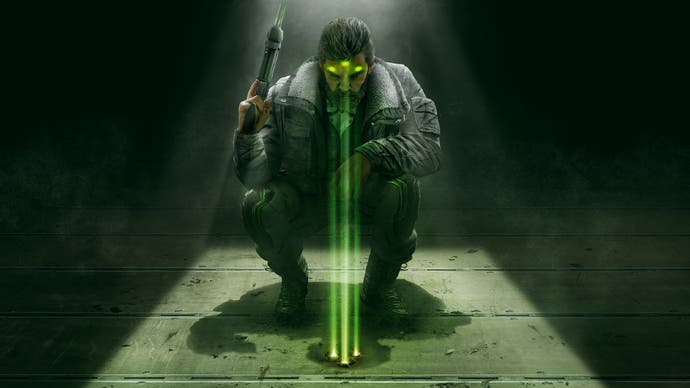 Back in May 2019, our Martin called on Ubisoft to do the right thing and bring Splinter Cell back properly.
"Three dots," he wrote. "Just three small green dots, formed neatly in a pyramid. Oh how I've longed for the lights to dim during a showcase and see those three dots fade into life on the screen, accompanied by a fizzing whir of improbable tech being powered up. Dear Splinter Cell, where the hell are you?"
It's been seven years since Splinter Cell: Blacklist came out. Could Splinter Cell skip this generation entirely? Ubisoft has another of its Forward events planned for August. Perhaps old Sam will turn up - in his own game this time.