Ubisoft: Splinter Cell, Rayman Legends missed sales targets
Publisher slashes sales expectations after Watch Dogs delay.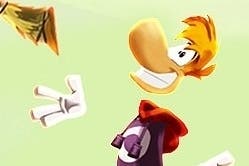 Splinter Cell: Blacklist and Rayman Legends have both failed to meet Ubisoft's sales expectations, the publisher has admitted.
Ubisoft noted the duo had missed the company's own targets in a call to investors last night, and said that this had contributed to a lowered financial outlook, CVG reported.
The publisher has reduced its revenue expectations for the current financial year down from $1.94 billion to $1.38bn.
But the bulk of the blame lies with the delays of both open-world shooter Watch Dogs and racer The Crew, which Ubisoft announced yesterday would both now launch later than planned.
Watch Dogs is now scheduled for "spring 2014", while The Crew will follow in Q3.
"As we have said we have experienced lower sales than we anticipated when we gave our targets," Ubisoft exec Alain Martinez explained, naming "already released games such as Splinter Cell, Rayman and others."
Rayman Legends launched in August to a glowing critical reception and higher sales than predecesor Rayman Oranges. But Ubisoft concluded that both games' releases had suffered due to the impending launch of next-gen consoles, with customers more reluctant to invest in new current-gen titles.