Spider-Man Landmark Tokens explained
All you need to know about collecting Landmark Tokens and taking photos in Spider-Man.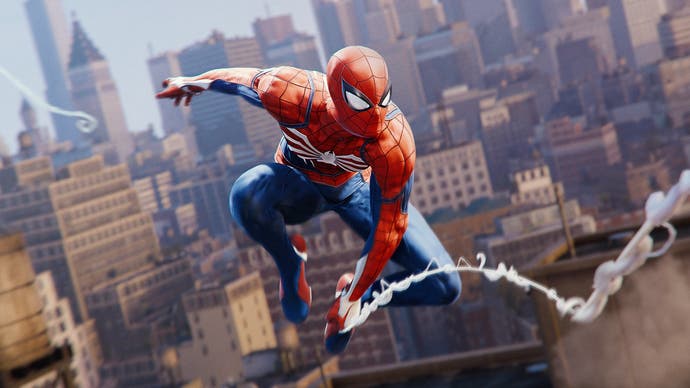 Landmark Tokens, earned from taking Landmark Photos, are one of several Resources in Spider-Man.
The basic Landmark Tokens are one of the easier Resources to earn, but here on this page then we'll still explain what they are, plus how to earn Landmark Tokens, and some tips for fidning Secret Photo Locations, too.
On this page:
Landmark Tokens explained - what are Landmark Tokens in Spider-Man and what are they used for?
Landmark Tokens are one of six Resources in Spider-Man.
They become available pretty early on, soon after you fix your first Surveillance Tower with Yuri and unlock Crime and Backpack Tokens too.
Landmark Tokens are earned by, you guessed it, taking photos of Landmarks. Thankfully all Landmarks are noted on your map from the off as soon as you fix a tower revealing a discrict, although the trick is knowing how to find the right angle for framing the photo so that it properly counts.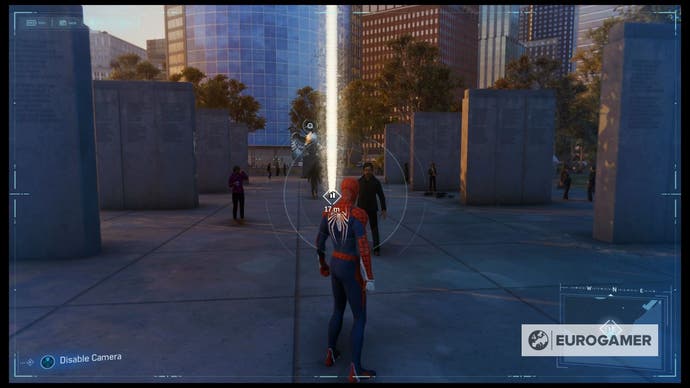 Once you've found it, bring up the camera with the Up button on the D-Pad, hold L2 to focus it, and the screen will turn green when you've lined up the shot.
Once you've snapped a photo of all the Landmarks in a district, however, you might notice that the map doesn't quite update the way you'd think. Say there are five Landmarks in a district, when you snap the 5th the map will update, and skip from telling you that you've captured 4/5 to 5/6 - so there's one more, not marked on the map at all, in that district for you to find.
Those are the Secret Photo Locations - one for each district - that you'll have to manually scout out and find.
What are Landmark Tokens used for?
Landmark Tokens are used for the same sort of thing as the other Tokens in the game: buying Suits you've unlocked, and buying Suit Modes, Gadgets, and Gadget Upgrades.
More on those, suits in particular, in our guide to Spider Man Suits and how to unlock them.
---
Looking for more help? Our main Spider-Man walkthrough and guide is where you'll find a hub of all our pages, or you can go straight to our guides to Resources, like Backpack Tokens, Base Tokens, Challenge Tokens, Crime Tokens, Research Tokens and Landmark Tokens, our big list of all Spider-Man suits, all Black Cat Stakeout locations, all Secret Photo Ops locations or, finally, our list of Spider-Man Circuit Puzzle and Pattern Puzzle solutions.
---
How to find and earn Landmark Tokens fast
Farming Landmark Tokens is pretty simple - the one big tip we have is to set a waypoint for the Landmark on your map, as this will reveal where precisely the landmark is in your overworld to save you searching around when you get there, and give you a better idea of what exactly you need to get in the frame.
Check the map first to plot out a quick route through all Landmarks in a district to make your life a little easier, too.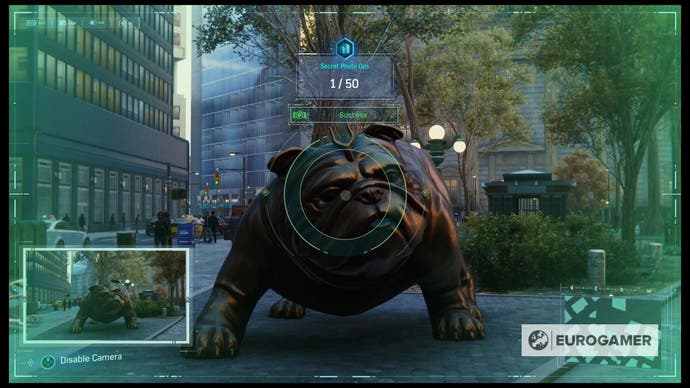 Secret Photo locations, if you're after those, are the tricky one. These can be tough to find manually, but thankfully there's one thing you can do to help: unlock the Proximity Sensor suit mod.
The downside there, of course, is that this is locked until you reach level 50, which will take an awful lot of grinding - in fact you'll basically have to complete everything on the map, plus the main story, to get to that high a level. Thankfully for you, we have a guide detailing every single Secret Photo location with screenshots and all.
Otherwise, it's just down to your own sleuthing ability. We've found one or two ourselves, just by keepning an eye out for anything weird or noteworthy that isn't already marked as a Landmark. Hopefully swinging around the city is still fun enough on its own to make the effort worthwhile!