SpeedRunners will be free upon its final release
But online play will cost money.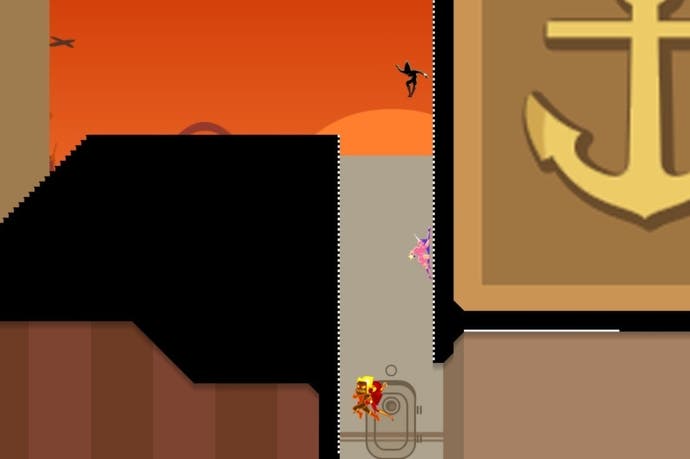 2D competitive multiplayer platformer SpeedRunners is going to be free upon its final release, developer tinyBuild has revealed.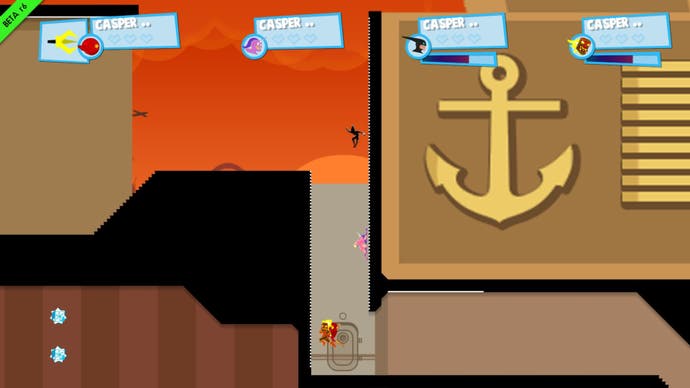 Curiously, it costs £6.99 /$9.99 on Steam Early Access. So what's going on here?
Developer Alex Nichiporchik explained in a statement to Rock, Paper, Shotgun that while the final game will be free, it will only be as such for local play. If you want to play it online, you'll have to pony up a few pounds.
"We've decided to make SpeedRunners free when it comes out. The local version of SpeedRunners will be available completely free," said Nichiporchik. "You'll be able to download it and play with your friends on a couch, or use any of the offline features (right now we have bots to play against offline). The online part of SpeedRunners will be what people pay money for, it's the service we provide to players."
Naturally those who purchased the Steam Early Access version of SpeedRunners will get the spruced up online edition of it upon its inevitable release.
Nichiporchik further explained his philosophy behind the free-to-play model by likening it to pirates deciding to purchase an official copy of a game to easily receive its updates. "I've seen it multiple times when people pirate some sort of software, fall in love with it, and then due to constant updates reminders end up buying it, just for the convenience. Basically, when developers provide a good service, people see the value in spending money. Minecraft is a great example. With the constant updates, it's so clear you should throw your money at the screen - simply provide a service, making it much more convenient than searching for cracks."
I've only played SpeedRunners locally, in which I can attest that it's a great deal of fun. The basic premise has up to four players running endless laps through a cyclical stage with the goal being to get so far ahead that other players fall off the screen. Doing so makes them to lose a hit point and you play until the last man is standing. After awhile Sudden Death Mode kicks in causing the screen to shrink, making it ever harder to stay in view.
TinyBuild's endlessly free-to-play locally model is a rather unusual affair, but probably an appealing one to consumers as it doesn't take long to grasp if you like the game. The question is: will people then make the leap to spend some moolah on it as well? Only time will tell.