Grab Grim Fandango Remastered for cheap in new Humble Bundle
Also Dead State, Divekick, SpeedRunners, and Party Hard.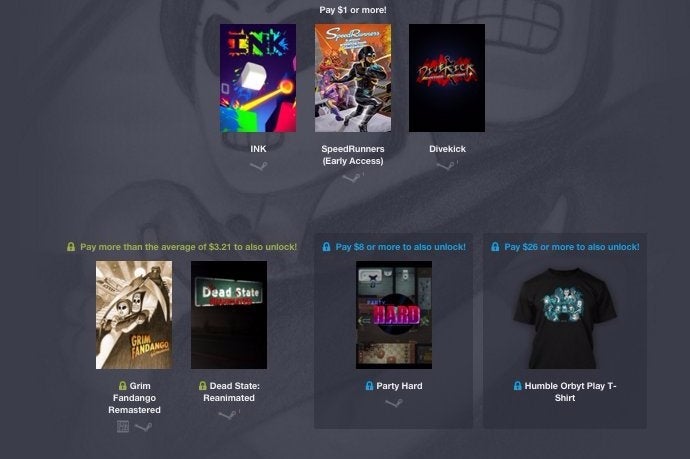 The latest Humble Bundle honouring Orbyt Play, a celebration of indie games streaming on YouTube this Saturday, offers players very cheap ways of acquiring good games and giving to charity.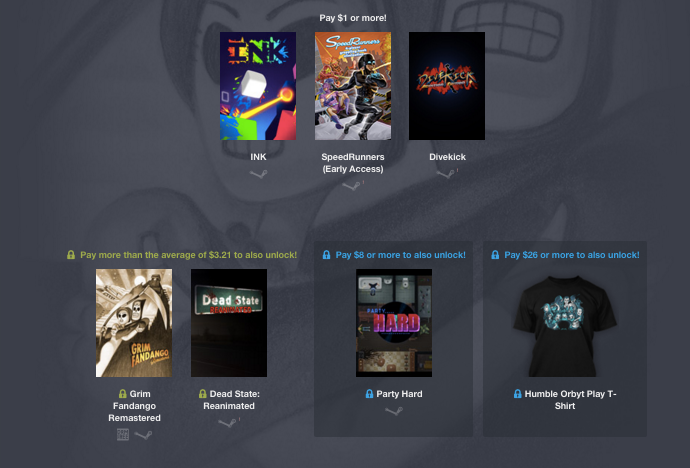 Pay $1 (about £0.70) or more and you'll acquire minimalist platformer INK, competitive sidescroller SpeedRunners, and two-button fighter Divekick.
Pay more than the average - currently $3.24 (about £2.24) and you'll also receive Tim Schafer's classic noir adventure Grim Fandango along with survival RPG Dead State: Reanimated.
Offer $8 (about £5.60) or more and you'll receive Party Hard, a game about stealthily slaughtering the your noisy, obnoxious neighbors like a hipster Hitman.
Finally, for ($26 about £18.16) you can snag an Orbyt Play T-shirt.
You can choose where your proceeds go between the individual games' developers, the Humble Bundle organisers, or from a list of thousands of charities.
The Orbyt Play Humble Bundle is available for one week starting today.