G2A and tinyBuild's row over PC game key reselling gets ugly
Accusations of blackmail and three-day ultimatums.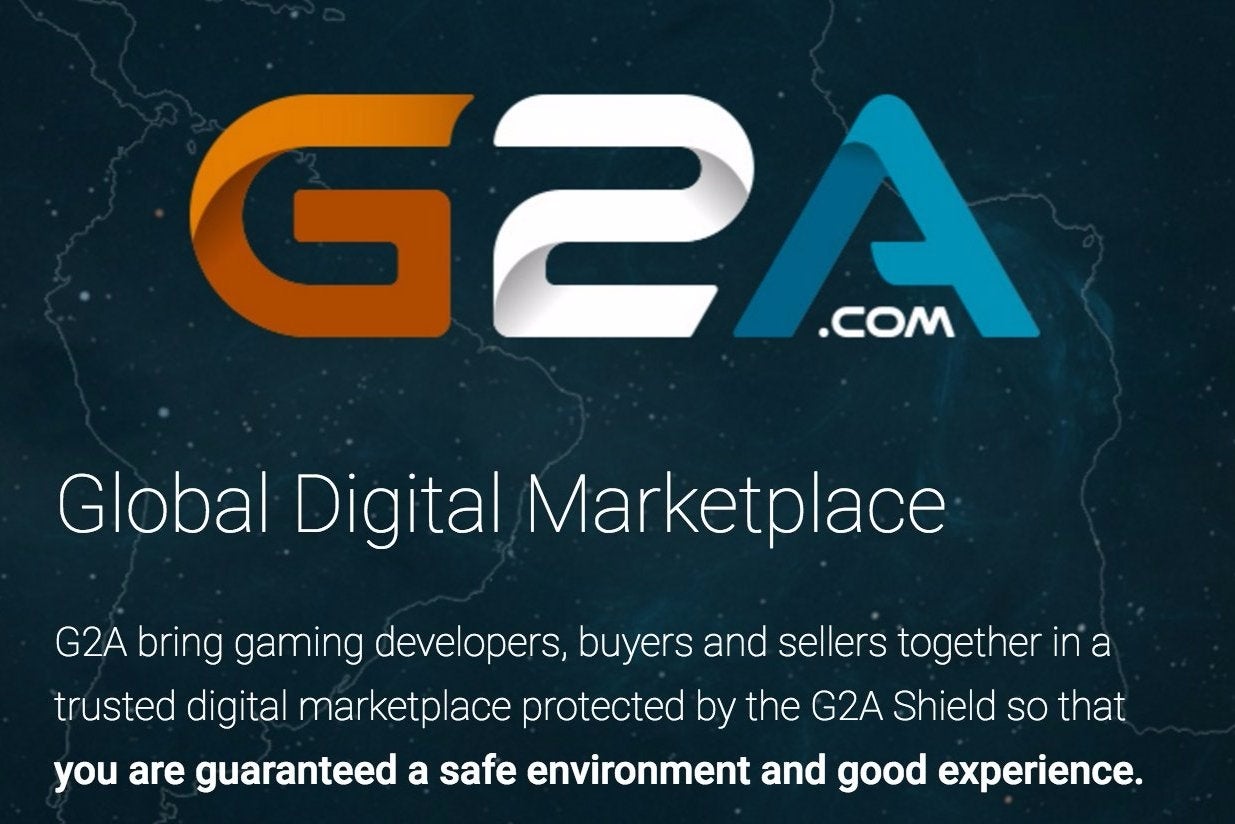 The row between G2A and tinyBuild over PC game key reselling is getting ugly, with accusations of blackmail and ultimatums flying around.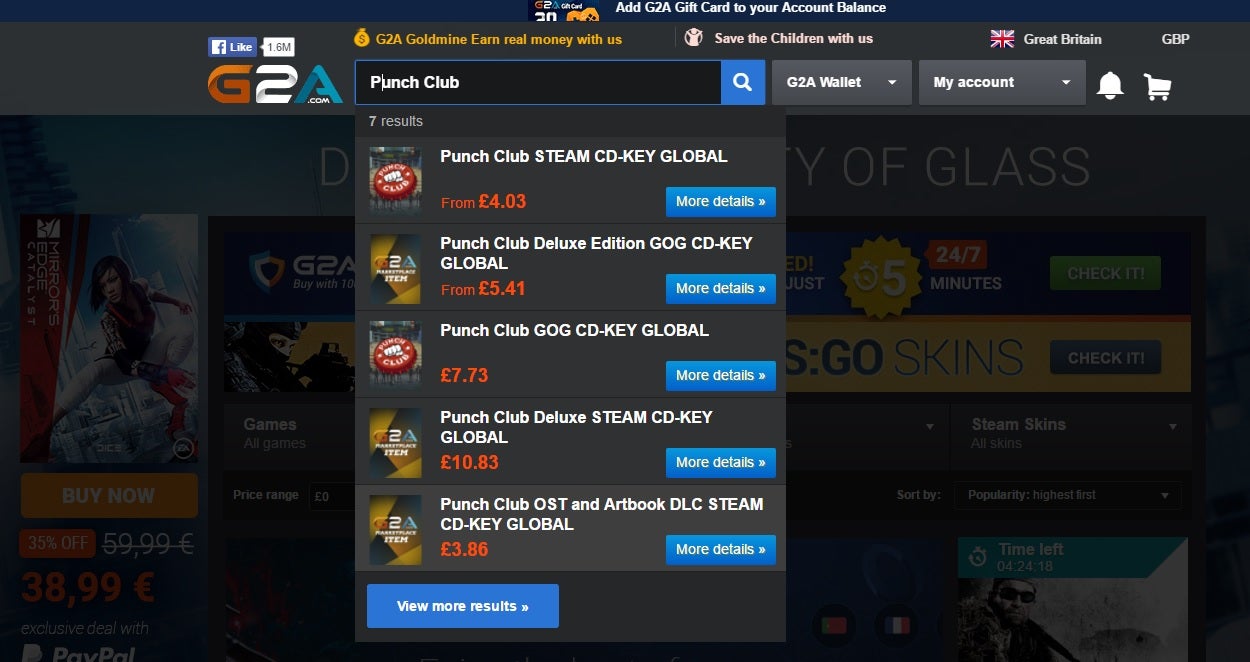 To recap: earlier this week tinyBuild claimed G2A, a popular PC key-reselling website, sold nearly half a million dollars' worth of its games - and didn't receive a penny in return.
In an email sent to Eurogamer Alex Nichiporchik, boss of Punch Club and SpeedRunners publisher tinyBuild, accused G2A of selling $450,000 worth of its games.
G2A, which acts as a retailer and an online marketplace for video game key selling, sort of like an eBay for PC games, is perhaps the most well-known website of its kind, and even sponsors streamers and game events.
G2A is popular because it offers an easy way for people to sell off keys for games they don't want, and in the process customers get a cheap price.
Nichiporchik, however, described G2A's business model as "fundamentally flawed" and said it "facilitates a black market economy". He accused G2A users of using a database of stolen credit cards to buy game keys in bulk from a bundle or third-party key reseller, then putting them up on G2A to sell them at half the retail price.
There's also the issue of chargebacks from credit card companies, which obliterated tinyBuild's own online shop.
"I'd start seeing thousands of transactions, and our payment provider would shut us down within days," Nichiporchik said. "Moments later you'd see G2A being populated by cheap keys of games we had just sold on our shop."
After tinyBuild's complaint hit the internet, G2A hit back with a bizarre ultimatum: provide us with a list of suspicious keys within three days.
G2A called on tinyBuild to provide a list of the keys considered "stolen" and thus should be taken down from the G2A Marketplace, and called the $450,000 figure into question because, it said, tinyBuild referred only to the highest price point of its games in arriving at the figure.
Here's the statement:
It's not clear why G2A has set a three-day deadline for tinyBuild - or what it'll do if tinyBuild fails to comply.
Now, tinyBuild has responded to G2A's response in a statement titled: "Our response to G2A's statement: you have 3 days to fix this."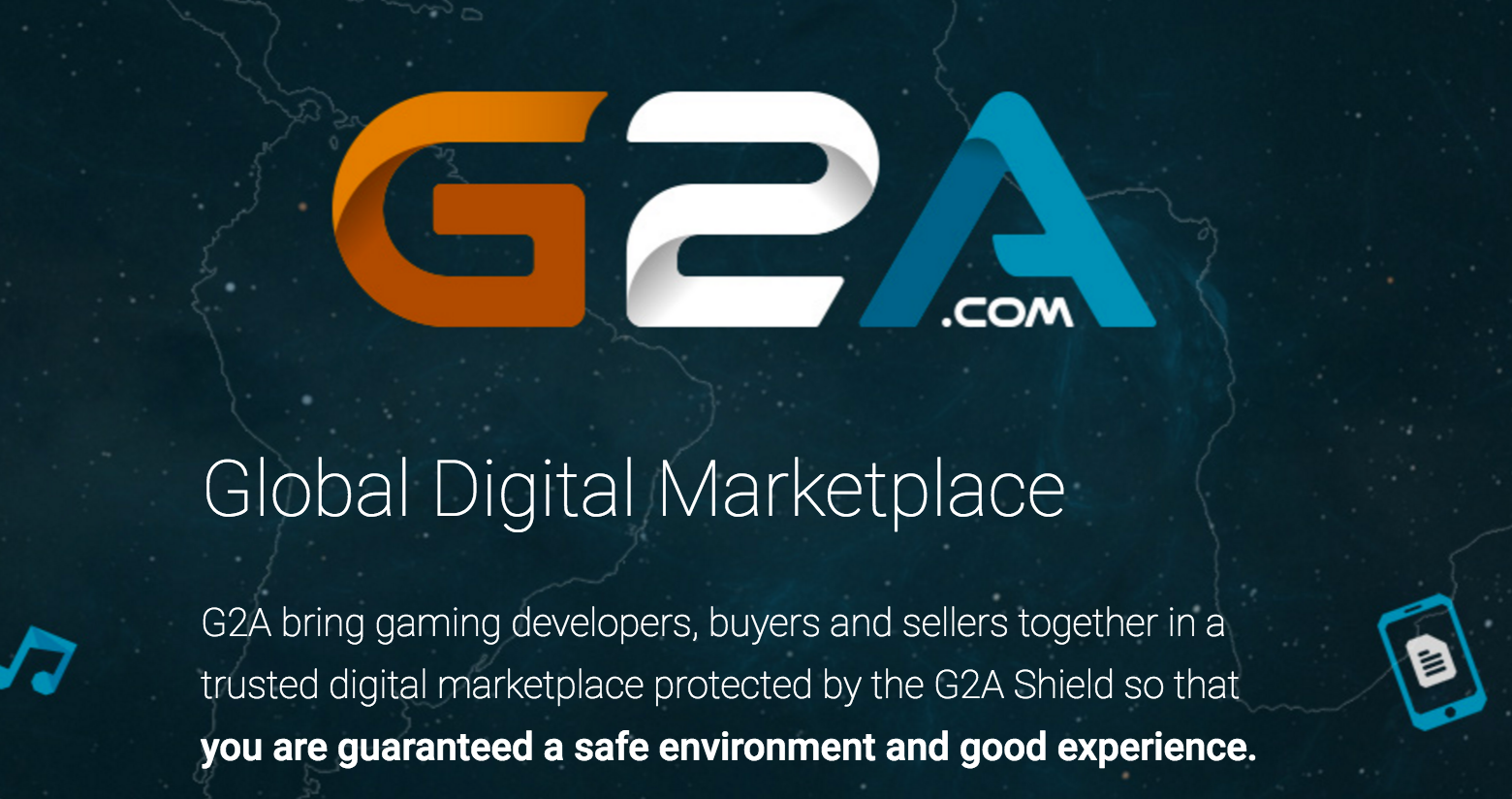 In an email sent to Eurogamer, Alex Nichiporchik called G2A's statement "aggressive" and accused the company of trying to "discredit" tinyBuild.
"So _now_ they're willing to help with keys, but instead phrase in the same blackmail way - you have three days to send us keys to verify," Nichiporchik said.
"Previously it was 'we're not going to help you unless you sign up working with us'."
Nichiporchik said he refuses to provide G2A with a list of keys that may or may not be stolen because of the likelihood of creating false positives.
"The way our business works is we work with a ton of partners, and tracking down individual key batches is an insane amount of work," he said.
"Everybody knows their reputation, so why would anyone even consider giving them a list of keys to 'verify'? I believe they'd just resell those keys and make more money off of it."
He continued: "We're not really talking about solutions here, only symptoms. And the cause of everything is really that they're not verifying merchants, not acknowledging the scope of their problem, and blackmailing us into working with them (saying they'll only help us if we work with them)."
Nichiporchik issued G2A a three-day ultimatum of his own: provide a solution for developers and publishers to benefit from the marketplace.
"As everyone knows, there's currently no way for a company like ours to benefit from the marketplace without undercutting actual retailers," he said.
"If we have solutions to set minimum pricing, getting revenue shares, and/or flatout not allowing sales of our keys on the marketplace, the tides could turn into a positive direction for the industry as a whole."
G2A has yet to respond to tinyBuild's response to G2A's original response to tinyBuild's accusation (still with me?), and the whole row is getting increasingly bitter with no end in sight.
However, this debate has spread to envelop G2A's sponsorship of popular video game streamers and events, with some calling on the gaming community to boycott those on G2A's payroll.
If you watch a streamer who actively promotes @G2A_com please remind them of their business practices and it's effect on gaming.

— FFStv (@FFStv) June 23, 2016
This isn't the first time G2A's reputation has been called into question. In 2015, Riot Games banned G2A's eSports team sponsorship because it spotted the sale of levelled up League of Legends accounts, something which is against the game's terms of service, on the G2A Marketplace.