G2A to give developers royalties on third-party auctions
Following high-profile row with Punch Club publisher.
Controversial PC game key reseller G2A has announced a new policy that lets developers apply for a royalty for any of their products sold on its marketplace.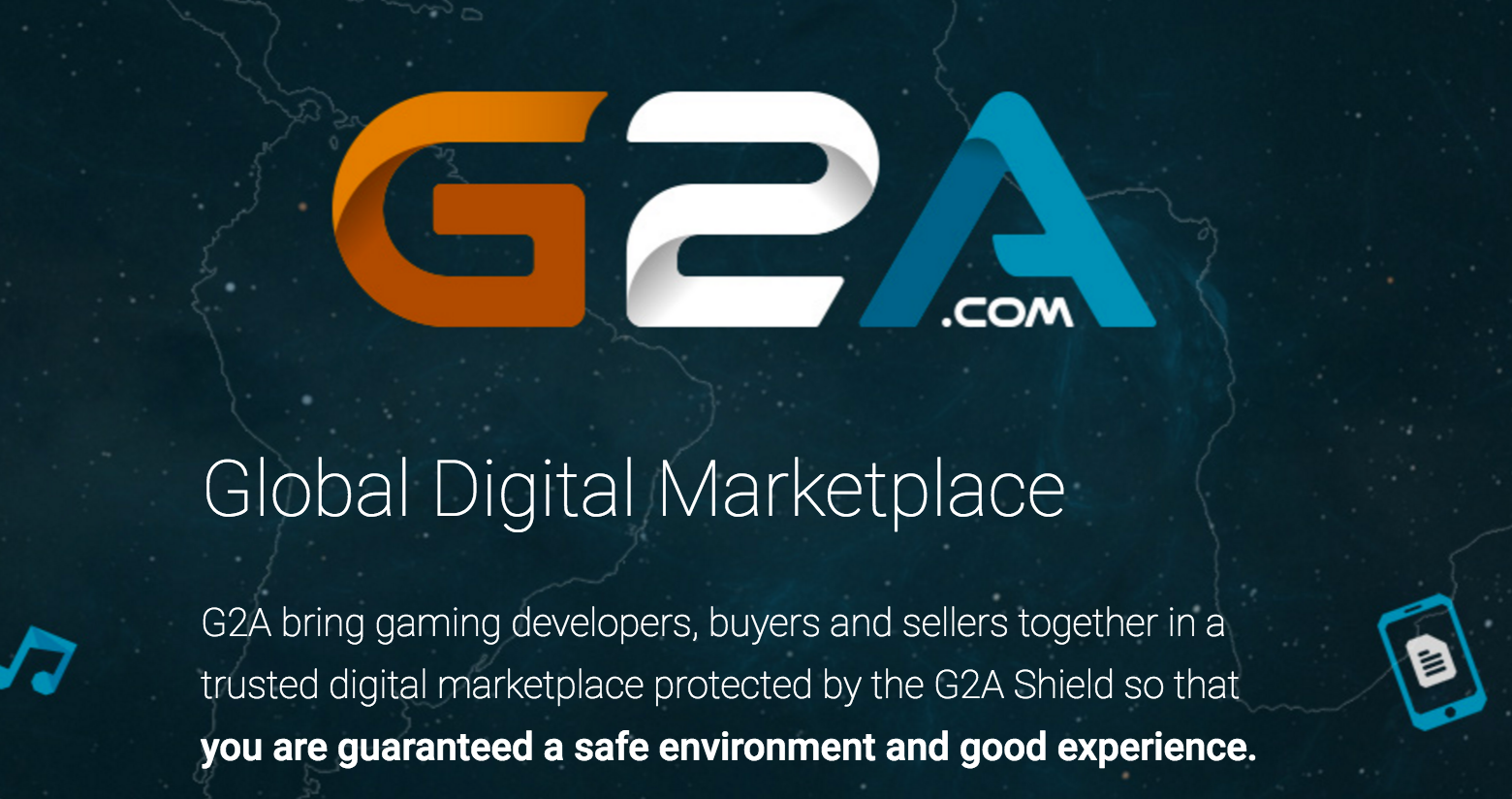 The announcement comes after a high-profile row with Punch Club publisher TinyBuild, which claimed G2A sold nearly half a million dollars' worth of its games - and it didn't receive a penny in return.
G2A, which acts as a retailer and an online marketplace for video game key selling, sort of like an eBay for PC games, is perhaps the most well-known website of its kind, and even sponsors streamers and game events.
G2A is popular because it offers an easy way for people to sell off keys for games they don't want, and in the process customers get a cheap price.
But it has faced tough questions from some in the game industry over its business practices. TinyBuild described G2A's business model as "fundamentally flawed" and said it "facilitates a black market economy".
Now, G2A has announced a support system aimed at improving its relationship with game developers.
"As a leader in the digital gaming marketplace, we recognise our responsibility to serve the greater good for the entire gaming industry," a G2A rep told Eurogamer in an email.
"Recent events have demonstrated that we need to move faster to introduce new benefits designed with developers in mind, and invite them to play an even bigger role in creating the marketplace of the future."
So, developers may now apply a royalty of up to 10 per cent for any of their products sold on the G2A marketplace. This, G2A said, provides a way for developers to monetise third-party transactions.
Assuming this works as described, the royalty system could be huge for video game developers who for some time now have seen thousands of copies of their games sell for peanuts on G2A.
G2A users have long been accused of using a database of stolen credit cards to buy game keys in bulk from a bundle or third-party key reseller, then putting them up on G2A to sell them at half the retail price.
To combat this, G2A announced plans to give developers access to its database to verify sales, volume and timing to track the lifecycle of every key and help identify illegal practices.
G2A is also adding a developer funding option, which lets customers contribute funds directly through an additional button on the developer's product page.
G2A, then, is making all the right noises in its bid to improve its reputation among the development community. But the very real problem of fraudulent activity remains, and it's one publishers and developers are keen to see G2A tackle head-on.
"We want to reassure the development community that we monitor our marketplace extensively for any possible fraudulent activity," G2A said.
"In the small fraction of cases where fraud may be detected, we investigate and ban offending parties from further participation. We work with law enforcement globally to track fraud and we are committed to ensuring that the marketplace remains safe. Dozens of payment providers work with us globally because they have total confidence in our security process."
Testing of these new initiatives begins within the next two weeks, with a rollout planned for 29th July.