Pokémon Sword and Shield's getting a Nintendo Direct next week
And there's a Pokémon press conference this evening.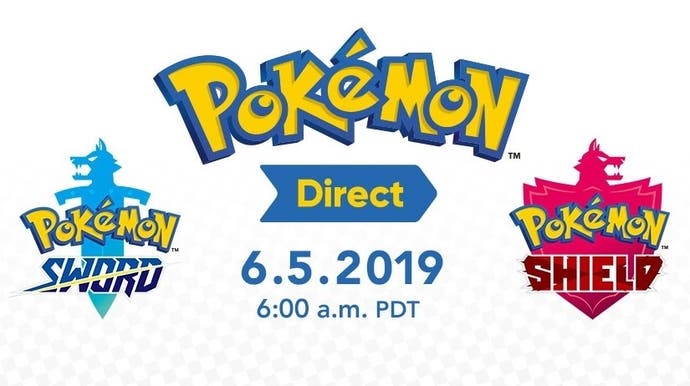 We've got a Pokémon news dump incoming, as The Pokémon Company has revealed we'll be seeing not one, but two Pokémon-focused announcements over the next few weeks. It's not even E3 yet!
First up, we've got a Pokémon press conference tonight, which airs at 6pm PT (or 2am in the UK, if you fancy staying up late to catch it). Press conferences of this nature are pretty rare, with previous ones announcing Pokémon Go and Pokémon Let's Go, so we can assume some major news will be unveiled this evening.
We do know The Pokémon Company was previously recruiting for an unannounced mobile game title, and Nikolaus Davidson (Magic: The Gathering Arena) is currently listed as a principle designer. A new trading card game for mobile, perhaps? Or an entirely new title? So long as it's not more info on Pokémon Rumble Rush.
If you're hoping for Pokémon Sword and Pokémon Shield news, however, you'll have to wait until the special Nintendo Direct, which airs at 2pm BST on 5th June, and can be viewed on Nintendo's YouTube and Twitch channels. As basic aspects of the game were unveiled at its announcement back in February, it's likely this one will go into greater depth about mechanics, although I'm also hoping to see more Scottish hats.
While this means we likely won't hear any further Pokémon news at E3, Nintendo does have another Direct scheduled for 11th June (5pm BST), which Nintendo says will "focus entirely on software, [and] will offer a look at games scheduled to launch in 2019"). If you need reminding, the upcoming Nintendo Switch games this year include Fire Emblem: Three Houses, Animal Crossing, Luigi's Mansion 3, Astral Chain, and The Legend of Zelda: Link's Awakening. At least I won't be struggling to stay awake for this one.