Sony unveils UMD Passport, PSP to Vita charge
UPDATE: Sony takes steps to prevent players cheating the system.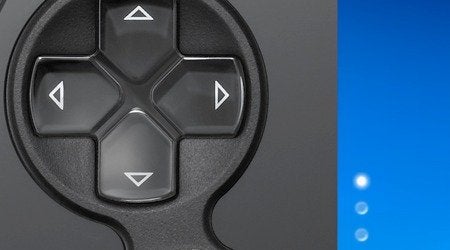 UPDATE: Sony has confirmed that once you've registered a UMD with a PSN account it can't be registered with another PSN account - thus preventing players cheating the system (via Andriasang).
Sony has not said how it determines if a UMD has been registered or not.
Meanwhile, Sony revealed that games downloaded through the Passport program, which begins in Japan on 6th December, can, like other PSP games, be used on your PSP or PSPgo.
ORIGINAL STORY: It costs between £4 and £12 to play your PlayStation Portable UMD games on your PlayStation Vita, Sony has announced.
The UMD Passport program, announced in Japan today, lets you download versions of your UMD games at a price.
To do this, you download a UMD Registration Application from the PlayStation Store to your PSP, boot up the UMD Registration Application from your PSP's XMB menu, then insert the UMD you want to register.
Then, follow the on-screen prompts to register your UMD disc with your PSN account. You can then download the downloadable version of the game at a discount price.
UMD Passport supports around 200 games from 40 companies at launch. Games such as Gran Turismo are included. The list, in Japanese, is on Sony's PlayStation Vita website. Are your PSP games on it?
Pricing in the list ranges from 500 yen (£4) to 1500 yen (£12).
For download versions, you can download the game directly from the PS Store, or download it to your PS3 and transfer it to your Vita.
Meanwhile, Andriasang has revealed how playing a PSP game on Vita works.
PSP games show up in the LiveArea. If it has a digital manual, the icon for it displays here. In play options you can toggle bilinear filtering, change settings for the right analogue stick and switch the colour space to match the colour of the PSP.
For games that use the system's camera, you can switch between the front and back camera. You can transfer your PSP saves to your Vita, through the Vita Content Management program on your PS3 or PC.
Initially supported software (spotted by NeoGaf):
Guilty Gear Judgment (Arc System Works) 500 yen
Carnage Heart Exa (Artdink) 500 yen
Pachipara Slot: Pachislot Super Sea Story in Okinawa (Irem) 1000 yen
Akiba's Trip (Acquire) 1000 yen
Last Promise Story (Image Epoch) 1000 yen
Persona 3 Portable (Atlus) 1500 yen
Metal Slug Complete (SNK Playmore) 500 yen
Higurashi Daybreak Portable Me, Mega Edition (Create) 500 yen
Atelier Viorate: Alchemist of Gramnad 2 (Gust) 1000 yen
Shutokou Battle (Genki) 1000 yen
Dynasty Warriors (Koei-Tecmo) 500 yen
Dead or Alive Paradise (Koei-Tecmo) 1000 yen
Colin McRae: DiRT 2 (Codemasters) 1000 yen
Ever17: the out of infinity (Cyberfront) 500 yen
Nanatama: Chronicle of Dungeon Maker (Gae) 500 yen
Ginsei Shogi Portable (Silver Star Japan) 1000 yen
Kuru-kuru Chameleon (Starfish SD) 500 yen
Hot Shots Golf Portable 2 (Sony) 500 yen
Patapon 3 (Sony) 1000 yen
Gran Turismo PSP (Sony) 1000 yen
Nano Diver (Takara-Tomy) 1000 yen
Princess Days Portable (Takuyo) 740 yen
Secret Room Sacrifice (D3 Publisher) 1000 yen
Promise This Blue Sky: Paradise in Hand (TGR) 100 yen
Everybody Read: Masterpiece & Mystery & Horror & Literature (Dorasu) 500 yen
Disgaea 2 Portable (NIS) 500 yen
Phantom Kingdom Portable (NIS) 1000 yen
Tsuyokisu 2 Semester Portable (Netrevo) 500 yen
Pachislot Simulator, Secret Treasure Edition: Sealed Goddess Portable (Paon) 2400 yen
The Convenience Store Portable (Hamster) 1000 yen
Unchain Blaze Rex (FuRyu) 1050 yen
Neon Genesis Evangelion Battle Orchestra Portable (Broccoli) 1000 yen
Kanon (Prototype) 1000 yen
I Conquer the Path I Believe In (From Software) TBA
Harvest Moon: Boy & Girl (Marvelous AQL) 500 yen
Maikomi Best: Mahjong Champion Portable: Mahjong Club Battle (My Navi) 530 yen
Memories Off (5pb.) 500 yen
Prince of Persia: Sands of Time (Ubisoft) 1000 yen
Tenshin Ranman: Happy-Go-Lucky!! (Russel) 1000 yen
Other supporting publishers:
Idea Factory
Capcom
Gung-ho Online Entertainment
Konami
System Soft Alpha
Square-Enix
Spike
Sega
Sonic Powered
Chunsoft
Nihon Falcom
fonfun
Media-5