Sony "temporarily holding back" DriveClub's free PlayStation Plus edition
UPDATE: Dev running diagnostics, may cause service interruptions.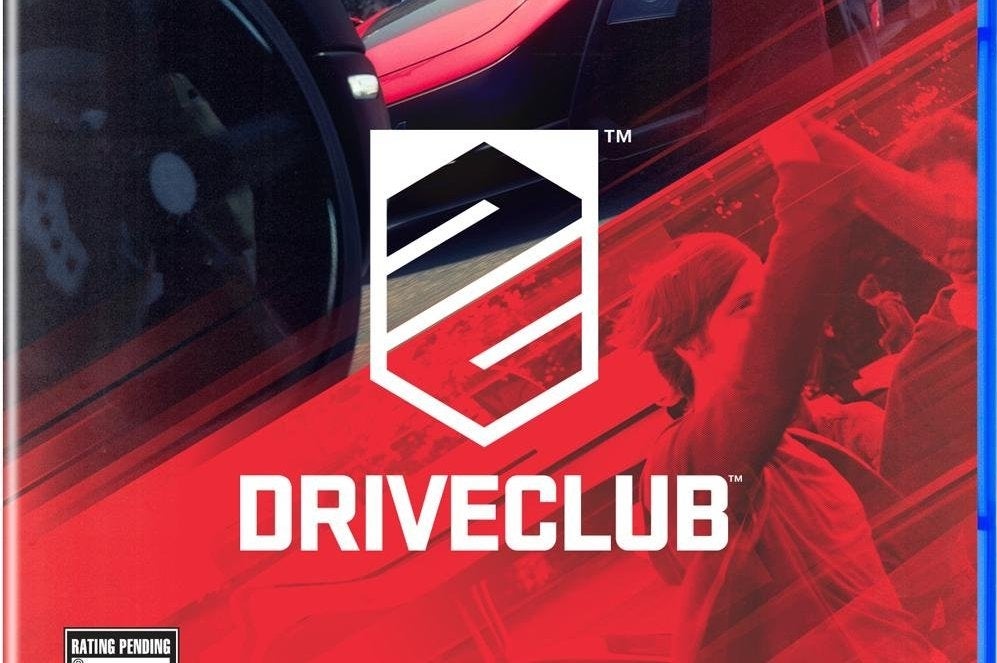 UPDATE 9/10/14 6.11pm: DriveClub owners may see some online service interruptions as Evolution Studios is running some diagnostics to sort out this whole server-related mess.
"During the next 24hrs we are running essential diagnostics to help us improve the performance of the servers. This may disrupt online play for you when you do get connected," the developer stated in a Facebook update.
"We are sorry we don't have more news to share right now but we will keep working hard to get you all up and running online as quickly as we can."
UPDATE 9/10/14 8.20am: While PlayStation Plus owners wait for their free version of Driveclub, owners of the full game are currently struggling to connect their copy online.
In a new update posted to the official DriveClub Facebook page, developer Evolution Studios explained that the game's servers had hit their limits and would only accept a new player connection when an existing connected player left.
"We're just as frustrated as you about the server performance issues right now. We want you to be racing with clubs and having fun playing challenges, not checking facebook updates from us to see if the servers are updated yet. We'll have more info for you later today (Thursday) so please bear with us while we work through this.
"In case you don't already know, the servers are up and running but they are hitting their performance limits, so they won't accept new connections until one of the current online players frees up their space (allowing another to join in their place, which happens automatically and player selection is random).
"If and when you get online, you should not have any connectivity issues during the remainder of your session. When you finish and disconnect, you'll free up a space for someone else. This is obviously not ideal, especially given that there are a lot of players waiting to connect, but that's how it's working right now."
The statement concluded by promising that the entire development team were working non-stop to try and solve the situation.
"The whole team here at Evolution Studios have got their shoulders to the wheel working hard to improve this situation: developing updates and upgrades to the servers - and testing these updates around the clock so that we can get them live. We hope you can enjoy the game offline while we work to improve the server performance and get you connected - and we're sorry that you're having to wait to play the game online as we intended for it to be played."
ORIGINAL STORY 8/10/14 9.55am: The free version of DriveClub for PlayStation Plus subscribers has been delayed.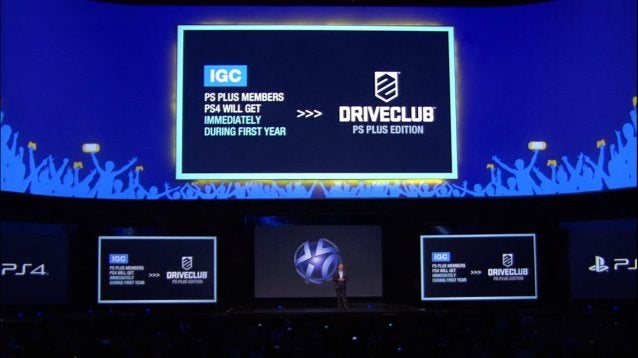 US PlayStation Plus members were due to get the download yesterday but it never materialised. It was due to arrive in Europe today.
Now, in a new blog post on DriveClub's official Facebook page, game director Paul "Rushy" Rustchynsky explained that the delay was an attempt to ensure a smoother server experience for players who already had the full game.
"With DriveClub, we are dedicated to delivering a dynamic and socially connected racing game that everyone can enjoy, and along the way we're facing new challenges which we haven't encountered as a development team before," Rustchynsky explained.
"We are seeing a lot of activity and new social behaviours right now, but unfortunately this is pushing the servers to their absolute limits.
"In order to help all DriveClub players who have the game already, we're temporarily holding back the PS Plus Edition and the My DriveClub app to ease the load and traffic to the servers. This should give players a better chance of connecting to the game servers and, once the servers are operating well, we'll be sure to let you know when the PS Plus Edition and My DriveClub app will be available to download.
"To our PS Plus fans, we're sorry you're having to wait longer to play, but we want to ensure that when you come on board, you get the best experience possible. Rest assured, if you've pre-ordered the full game upgrade from the PS Plus Edition, you will still get the full version of DriveClub digitally, and if you can't get online you'll be able to get started offline like everybody else with single player mode as you start your DriveClub tour.
"You'll still be able to earn fame, unlock cars and get to grips with all of the options for playing and creating your own events and challenges - and everything you do will be synchronised with the servers when you do get connected, so you can set-up a bunch of challenges to send out to your friends as soon as you are able to join each other online.
"We fully appreciate how frustrating this is for everyone. We want you to get online with your club because racing, challenging and having fun together is what the game is all about. We know that racing with your friends online is what you've been waiting for and we are doing everything we can to deliver that experience to you as soon as possible.
"Sorry again for the difficult start. We'll keep you regularly updated on our progress as we work round the clock to improve connectivity."
The full DriveClub game will be available to buy from the European PlayStation Store later today as planned. It will be sold in shops this Friday.
"The problem with DriveClub is that it's just competent," Mike Channell wrote in Eurogamer's DriveClub review. "You'll drive some fast cars in some arresting environments. You might even have fun, in between getting clobbered with penalties. But there's no romance to it. No passion."
Will you support Eurogamer?
We want to make Eurogamer better, and that means better for our readers - not for algorithms. You can help! Become a supporter of Eurogamer and you can view the site completely ad-free, as well as gaining exclusive access to articles, podcasts and conversations that will bring you closer to the team, the stories, and the games we all love. Subscriptions start at £3.99 / $4.99 per month.