Square Enix "investigating" after Tesco stores break Tomb Raider street date
UPDATE: Publisher responds as copies spotted on sale, priced £32.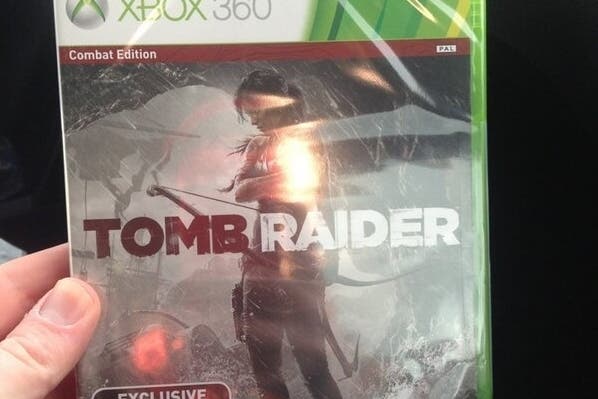 UPDATE: Tomb Raider publisher Square Enix has told Eurogamer it is looking into the fact that Tesco has begun selling copies of Tomb Raider early.
"We are investigating," a spokesperson said.
Meanwhile, Eurogamer has been sent more photographic evidence of Tesco-bought purchases.
ORIGINAL STORY: Some branches of UK supermarket behemoth Tesco have begun selling copies of Tomb Raider before its intended release date.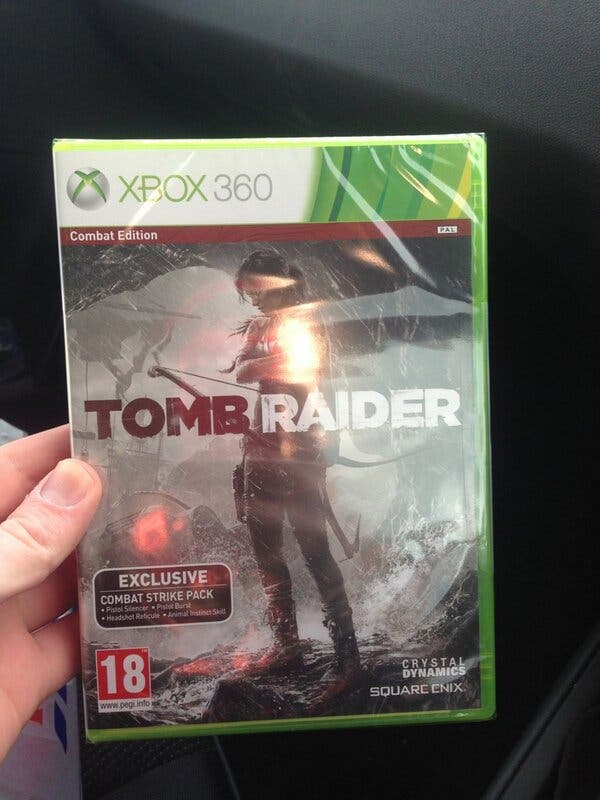 Photos have been posted online showing gamers with copies of Tomb Raider in hand.
MCV has a shot of the game for sale on Tesco's shelves this lunchtime, priced £32.
The game's Tuesday release appears to have confused some stores. Several branches had the game on sale last Friday.
"Amaze balls! Tesco have broken street date on Tomb Raider! Picked off shelf and £32 result!" Twitter user PixelGamerUK wrote over the weekend, one of several celebrating the game's earlier-than-planned release. "Two hours in and have to say Tomb Raider is pretty impressive!"
Publisher Square Enix told Eurogamer it had no comment at this time, although Tomb Raider's global brand director Karl Stewart acknowledged the leak via his Twitter.
"Tesco breaks Tomb Raider street date," he wrote. "The first game I've worked on where retail [has] fought each other to sell first."
A Tesco representative told Eurogamer the chain was sticking to the game's 5th March release date.