Slightly Mad's Project CARS raises €500,000 from crowd funding
Explosive start for WMD platform.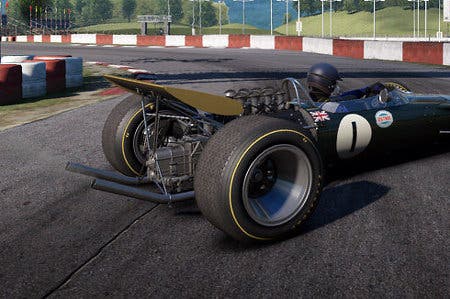 Slightly Mad, developer of respected racing games Need for Speed: Shift and Shift 2: Unleashed, has raised more than €500,000 via crowd-funding for the new and openly developed game Project CARS.
Slightly Mad has done this not through Kickstarter, but through proprietary platform, World of Mass Development (WMD). Project CARS will be the first game built and funded by it.
Project CARS will be a boxed release, eventually, for PC, PS3, Xbox 360 and Wii U.
But you can play the unfinished version before then on PC, and even invest in the game to get involved in development. There are tiered ranks of involvement, and some even offer a slice of the game's sales pie.
Martin Robinson wrote a Project CARS preview for Eurogamer in November. Since October, 40,000 people have signed up to be a part of Project CARS. The total amount of money raised by members at the time of writing is €551,230.
"It's nothing less than a revolutionary new approach to game development and funding," commented Slightly Mad CEO Ian Bell. "It allows developers to make the game they want to make, without undue publisher pressure.
"The concept of WMD allows developers to submit design ideas to an active gaming community, raise the funds needed to develop them, and get continual feedback from community team members that test work-in-progress builds. They can also use the WMD Portal to promote their project, get help from other developers, and ultimately successfully launch their game."
Added Slightly Mad dev director Andy Garton: "The new platform allows players to browse available projects and join those they are interested in. They then get to download and play regular builds of each game, as well as participating in game design discussions and the decision making process.
"It's nothing less than a revolutionary new approach to game development and funding."

Ian Bell, CEO, Slightly Mad Studios
"They speak directly to the developers, and eventually earn financial rewards for their contribution when the game is released."
Shortly before this latest Project CARS update, studio CEO Ian Bell wrote on the WMD forum that "it's about 95% certain at this point that SMS will be changing company structure in the sense that we will become part of something bigger and better".
"This is generally 'a very good thing' and will most likely make it such that we will have all funding in place for pCARs and thus will most likely close off investment for members in the very near future."
It looks like he's alluding to a publishing deal, but he could also be referring to a possible acquisition.