Sky will broadcast crowd noises from FIFA when the Premier League returns
You're not singing any more.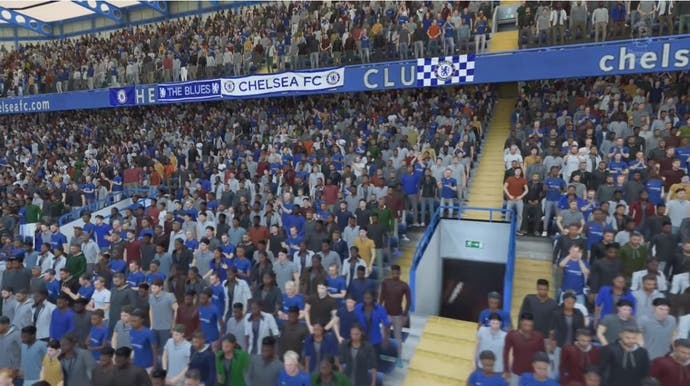 Sky Sports will use team-specific crowd noise from FIFA when the Premier League returns.
The much-anticipated return of Premier League football kicks off on 17th June after a 100-day hiatus because of the coronavirus pandemic. But it will do so without crowds as officials adhere to strict social distancing rules.
We've seen some countries fill empty stands with cardboard cutouts of fans. But when we're watching the Premier League on telly, we'll also get pretend chants, courtesy of the FIFA video game.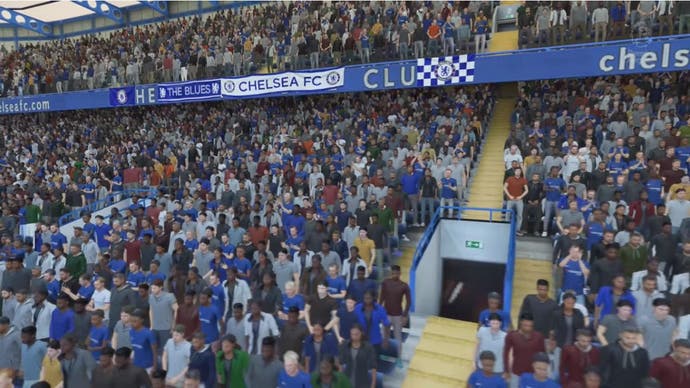 Sky Sports announced EA Sports had created bespoke and team-specific crowd noise and chants "to replicate the vibrant atmosphere of Premier League clashes, so fans don't miss out on the noise that goes with the action". You can select the Sky channel to watch with the added sound or without it. Sky Sports did not mention whether EA Sports had recorded Chelsea's celery song for the initiative.
"We want Sky Sports viewers to still feel it all and have the best possible viewing experience - even if they can't be in the stadiums or watch with their family and friends," said Sky Sports managing director Robert Webster.
Sky's Premier League coverage resumes with an Aston Villa v Sheffield United and Manchester City v Arsenal double-header. Sky Sports will show 64 matches - 39 exclusive to subscribers and an extra 25 available on Sky's free-to-air channel Pick.