Skullgirls due on EU PlayStation Store next week
PopCap puzzler Bejeweled 3 launches on Friday.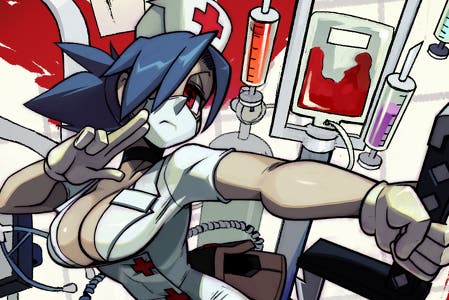 All-girl 2D fighter Skullgirls is due to launch on the EU PlayStation Store next week, Sony has revealed. Xbox Live gamers got the brawler first, earlier this month.
This week's PlayStation Store update adds the latest version of PopCap favourite Bejeweled 3 (£11.99, 162MB). It's accompanied by fellow puzzlers Feeding Frenzy 2 (£7.99, 83MB) and Zuma (£6.49, 22MB). All three launch on Friday.
The first episode of Telltale Games' episodic The Walking Dead saga launches today. You can download a trial for free, the first episode for £3.99, or buy a season pass for the whole thing for £15.99.
PlayStation 3 owners can also try upcoming role-player Dragon's Dogma, and demo Ninja Gaiden 3.
Vita gamers get Disgaea 3: Absence of Detention to download on Friday for around the regular retail price (£34.99, 2.1GB). You can also nab a free download of chat app Skype.
Eternal Quest and The Sniper 2 arrive in the PS2 Classics range, both costing £2.99. FIFA 12's controversial UEFA Euro 2012 DLC launched yesterday, while new DLC levels for Asura's Wrath, and a Journey-themed costume for LittleBigPlanet 2 are available today.
You can find the full rundown of new content over at the EU PlayStation blog.