Simogo's "euphoric music video dream" Sayonara Wild Hearts is out next week
Coming to Switch, Apple Arcade, and PS4.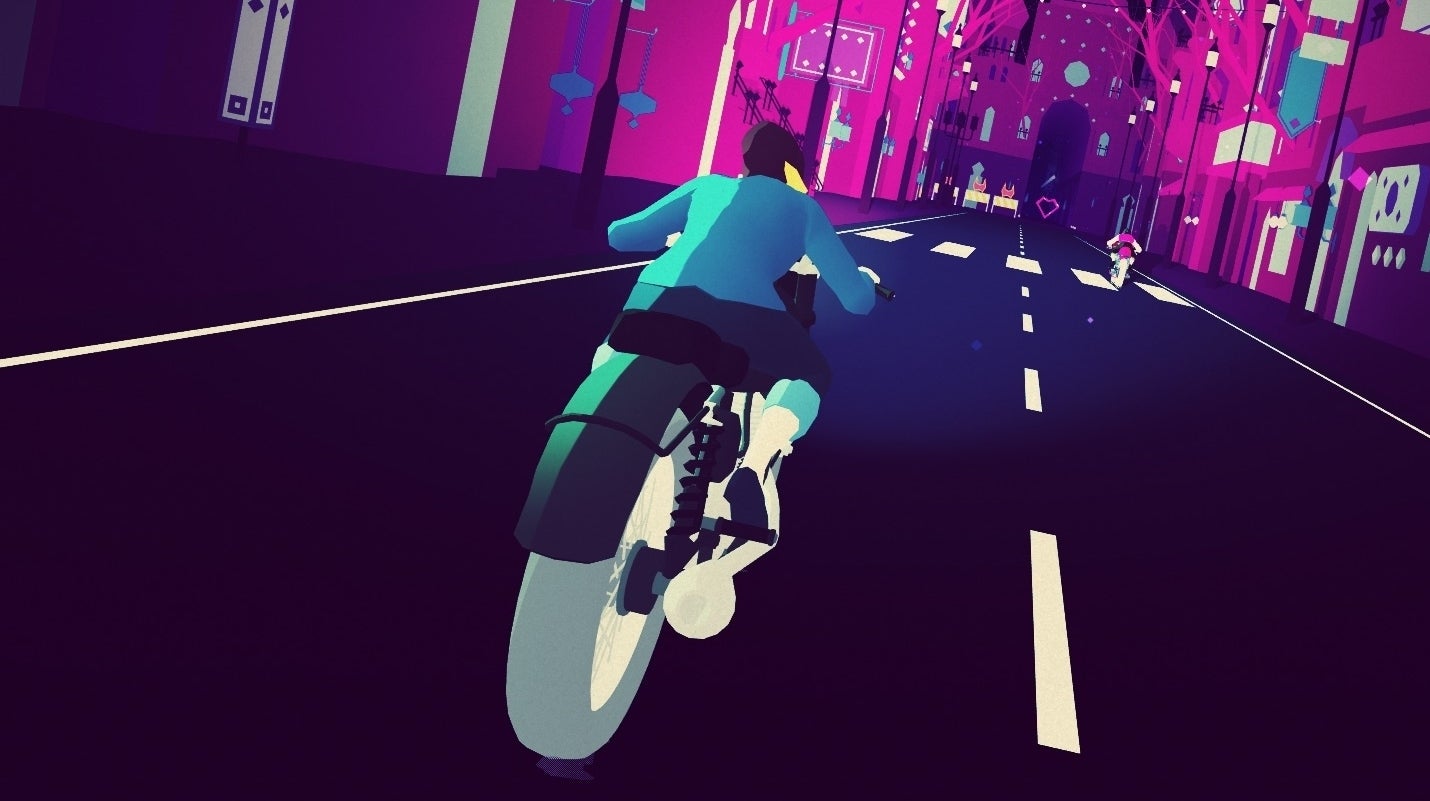 Developer Simogo's wonderful-looking "euphoric music video dream" Sayonara Wild Hearts finally has a release date and it's coming very soon; it'll be heading to Switch, Apple devices via Apple Arcade, and PlayStation 4 next Thursday, 19th September.
Sayonara Wild Hearts, according to Simogo (the studio behind the exceptional Year Walk, Device 6, and Beat Sneak Bandit), is an attempt to create "an action game that felt inviting, without compromising what makes an action game good: the thrill".
It stars a woman spirited away to a world of neon lights and euphoric pop, where she meets her alter-ego The Fool, for a game about "being awesome, riding motorcycles, skateboarding, dance battling, shooting lasers, wielding swords, and breaking hearts at 200 mph".
Simogo, writing in a blog post last year, called Sayonara Wild Hearts a "soup made of pop-culture", with its energetic action drawing on the diverse likes of "OutRun, the teddygirls sub-culture, Carly Rae Jepsen, Rez, cafe racers, WarioWare, Blümchen, the 1950s, modern dance, Akira, F-zero, Space Harrier, Sia, Gradius, the 1980s, Charli XCX, Sailor Moon, Ouendan, Tron, Rhythm Tengoku, Punch Out and a good portion of ourselves".
As you'd expect from Simogo, the whole thing looks and sounds sublime, and there's every reason to believe, thanks to the developer's fine pedigree, that it'll play wonderfully too.
Sayonara Wild Hearts, which is being published by Annapurna Interactive, will come to Switch and PS4 on 19th September. It's also a launch title for Apple's new gaming subscription service, Apple Arcade, on the same day, meaning it'll be playable on iPhone, iPad, Apple TV, and Mac too. Hopefully there'll be word on Xbox One and PC versions soon.