Sayonara Wild Hearts is a colourful pop music game headed to Switch
Cyber me up.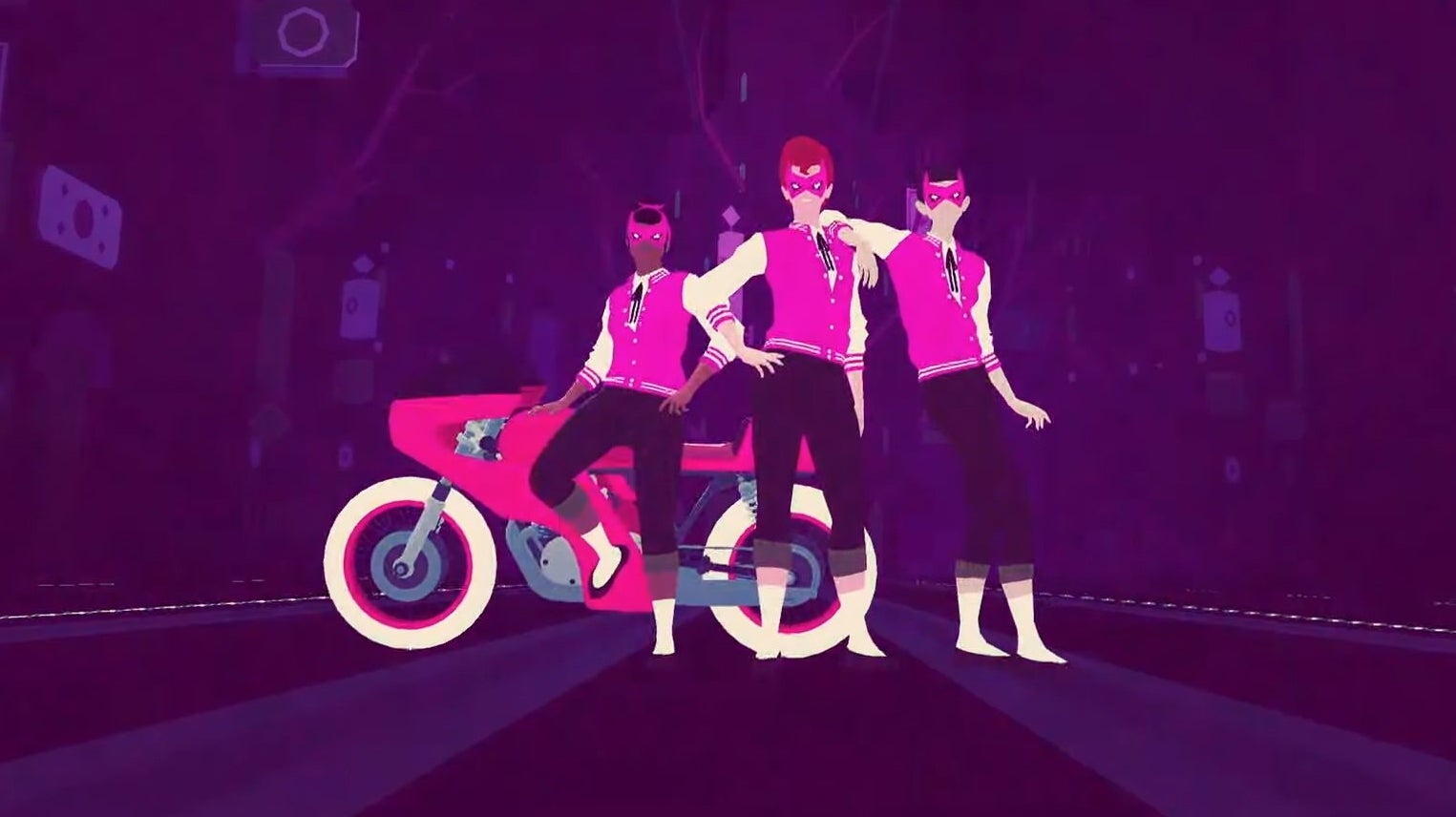 With colours as bright as this, it would have been pretty hard to miss Sayonara Wild Hearts at the Game Awards 2018. But if you did, have a little peek at this stylish new game coming to Switch in 2019.
From the developer behind mobile games Device 6 and The Sailor's Dream, Sayonara Wild Hearts is the latest title by Simogo, and seems to revolve around biker gangs in a world of 1980s-style neon. As you can see (and hear) in the announcement trailer, it's pretty music-focused, and leans heavily on pop and electronic influences. It's hard to tell what the core gameplay will be, as there's everything from motor bike racing to sword fights, but it looks like it's going to be a fast-paced 3D action game.
Although Sayonara Wild Hearts remains fairly mysterious, Simogo has now explained a little more about the game's influences and development, which you can read about in this blog post. The developer wanted to focus on "what makes an action game good: the thrill", with an emphasis on creating a visceral experience for players. The story, meanwhile, revolves around a young woman's heartbreak - which disturbs the balance of the universe and leads her to a "highway in the sky, where she finds her other self: the masked biker called The Fool". Even I'm not this dramatic over break-ups.
It's due to release on Switch in 2019, with the promise of "other platforms" to follow - but we won't find out about those until next year. So if you were hoping for it to immediately release on Xbox or PlayStation, you'd better say sayonara to those plans. For now.