ShootMania Storm closed beta starts next month
Register now for an early look at Ubi's team shooter.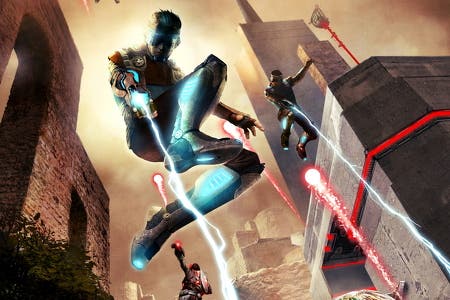 A closed beta for PC multiplayer FPS ShootMania Storm goes live next month, publisher Ubisoft has announced.
Those interested in taking part can sign up now on the game's official site - you're "guaranteed" to get a beta key.
Registration ends on 2nd July, with the beta itself kicking off soon after and running for seven days.
The following content will be playable:
Joust: 1v1
Elite: 3v3
Siege: 5v5
Melee: Free for All
Royal: Free for All with the dome over the map shrinking
Battle: Team vs. Team, no size restriction
Time Attack: Perfect for training
For more on the title, developed by TrackMania studio Nadeo, head on over to Eurogamer's recent ShootMania Storm preview.