ShootMania Storm release date delayed until April
Open beta announced, fires up next month.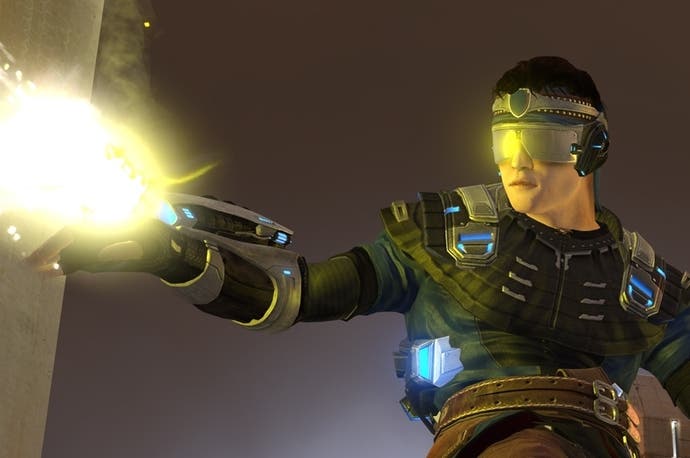 ShootMania Storm's release date has been delayed until April 10th, publisher Ubisoft has announced.
The upcoming FPS from TrackMania developer Nadeo had previously been set to launch tomorrow - although we hadn't heard anything about the shooter for several months.
That'll change next month, when Nadeo throws the doors open to its customisable arenas in a new PC beta - due to begin 12th February - lasting until the game's launch. More details on that are on the way.
Ubisoft shared two new screenshots with the news - take a gander at them below.
"Our goal is to be bigger than League of Legends," Nadeo founder Florent Castelnerac told Eurogamer last year, expressing his desire for the game to flourish into an eSports community. "I know it's crazy to say this.
"But let's say sponsors are more integrated, and people can follow their cities and have leagues they can follow on a weekly basis, let's say there are many things that means to make it bigger. But I will never say we will be bigger than League of Legends. It'd be fake."