Shadow of War developer who died of cancer immortalised as an in-game orc slayer
UPDATE: DLC proceeds from most US states only go to his family.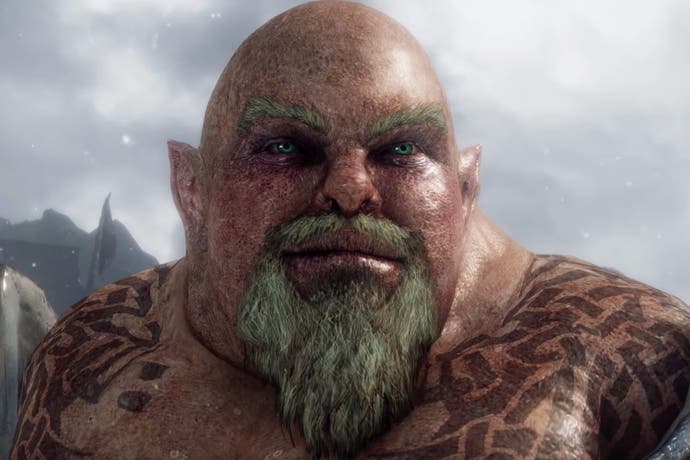 UPDATE 5th September 2017: Warner Bros. has issued a statement on the Forthog Orc-Slayer DLC, insisting the company is not profiting from sales of it.
"Neither Warner Bros. Interactive Entertainment nor Monolith Productions will profit from any sales of the Forthog Orc-Slayer DLC regardless of the territory in which that DLC is sold," Warner Bros. said.
While this statement is frustrating in its lack of clarity, it does suggest that no matter which territory you buy the Forthog Orc-Slayer DLC from, Warner Bros. will make its $3.50 donation.
UPDATE 4th September 2017: Unfortunately, WB Games will only donate money to the Forgey family from purchases of the Forthog Orc-Slayer DLC made from most of the states in the US. It excludes AL, HI, IL, MA, MS and SC - and of course outside the US. So if you're in Europe and you buy the DLC, none of the money goes to the Forgey family.
Those who wish to directly donate money to the Forgey family can do via YouCaring.com.
ORIGINAL STORY 1st September 2017: A Shadow of War developer who died of cancer has been immortalised as an orc slayer in the game.
Monolith executive producer Michael Forgey, who died from a brain tumour last year aged just 43-years-old, appears in Shadow of War as DLC character Forthog Orc-Slayer.
If you have the £3.99 DLC, Forthog will on occasion appear to one-hit kill whichever enemy the player character is up against. Think the Mysterious Stranger from the Fallout series.
Forgey, who was married with three children, was a music enthusiast who played in a band made up of Monolith staff called Orc Slayer. Accordingly, Forthog Orc-Slayer wields a devastating guitar axe, which you can see in the video below. (The song was written and performed by Forgey himself.)
WB Games will donate $3.50 of every Forthog Orc-Slayer purchase to the Forgey family through 31st December 2019, Monolith said.
In the video below, Monolith studio head Kevin Stephens and director of art Phil Straub remember Forgey, celebrate his life and explain how Forthog came to life.
"Mike was larger than life," Stephens said. "Mike was an incredible inspiration to our team. He was our front man in many respects. Everybody loved Mike."
"Mike was a fantastic guy," Straub added. "He was a guy who always wanted to help people. He was a great manager of people."
The cinematic trailer created by Monolith staff for the Forthog Orc-Slayer DLC was designed to represent Forgey's personality, Straub explained. At the end we see Forthog smirk before running towards a number of enemies, the image eventually concealed by a blizzard.
"He's going to the Undying Lands," Straub said. "He's embracing that."
You can pre-purchase the Forthog Orc-Slayer DLC on Steam and Xbox One now. He'll be available to buy on PS4 when the game launches in October.