Shadow of the Tomb Raider's post-credit scene was switched in a day one patch
Contains spoilers!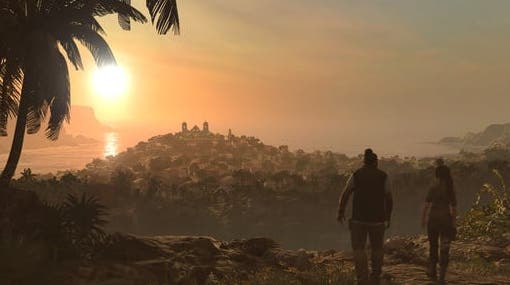 As this story discusses an alternate ending to Shadow, if you've yet to complete the game or are sensitive to spoilers, head back and read something else! If you continue past this point, there will be spoilers for Shadow, and - potentially - future Tomb Raider games, too.
Shadow of the Tomb Raider players who did not apply Square Enix's day one patch have seen a different post-credits scene to those who dutifully patched their game.
While fans excitedly discussed Lara's latest adventure on Tombraiderforums.com (thanks, Kotaku), forum member Tombstone pondered why no-one was talking about a letter seen the in post-credits scene.
"I was googling shadow of the tomb raider [...] letter like crazy when I saw the ending and I found no discussion hence why I came here asking, but saw no discussion either which I thought was pretty odd," they said.
Initially, Tombstone was only met with scorn and disbelief, prompting them to go back, "replay the whole damn game again", and post this video, in which Tombstone records the alternate final scene on their mobile phone.
Don't worry if you didn't quite get a good enough look at the letter; here it is again, thanks to forum member Ruu11: It doesn't end there, though. ArigatoGozymas reports that as part of the official fansite program, they received an official statement from Square Enix regarding the alternate ending of Shadow of the Tomb Raider.
"During the course of development on Shadow of the Tomb Raider, multiple post-credits scenes were explored," the statement said. "Unfortunately one of the directions that was considered, but not chosen, was mistakenly included in the game. The Day One patch fixes this error, along with many other improvements. As always, we highly recommend that our players install the patch to enjoy the complete and most up-to-date experience."
So why was it patched? Well, the return address on the envelope is potentially a huge clue to the antagonist lined up for Croft's next adventure, Jacqueline Natla - a name old school Lara fans should be familiar with. Did the team second-guess the decision to make such a huge reveal so soon?
I'll leave you with a better video of the full unpatched ending:
Shadow of the Tomb Raider is out now on PC, PlayStation 4, and Xbox One.