Shadow of Mordor will give you a unique orc nemesis
Plus plenty more from Outside Xbox.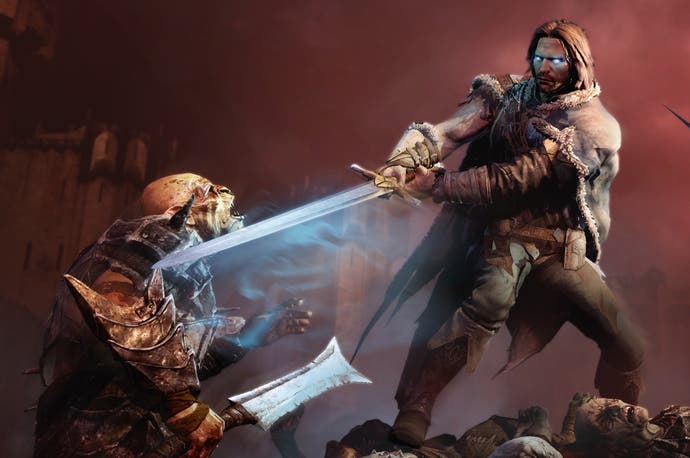 Hello, Eurogamers. May I interest you in a fine selection of videos from Outside Xbox? How about some Middle-earth: Shadow of Mordor, which this week released its first substantial gameplay trailer?
The trailer revealed Arkham-inspired rhythmic combat and an intriguing procedural orc society: a dog-eat-dog hierarchy of unique enemies, one of whom will emerge as your personal nemesis. Monolith design director Michael de Plater details the game's setting, society and races (one dwarf, no hobbits) in the video below.
Alien: Isolation is another franchise spin-off with initial promise. When resident Alien superfan Mike Channell, only just recovered from Colonial Marines heartbreak, tells us all the signs are good, we listen. Take note of the ways Alien: Isolation is ready to get Alien right.
Finally: Lara Croft soon returns with a new face, next-gen hair and newly realistic blood spatter in Tomb Raider: Definitive Edition. Show of the Week examines Lara's extreme makeover and takes a nostalgic tour of Croft Manor, for old time's sake.
For more game videos, such as Andy nosing around in Fable: Anniversary, come visit outsidexbox.com. Until next time!