Sega UK denies that Aliens: Colonial Marines has been cancelled on Wii U
Suggests the game is still due before the end of March.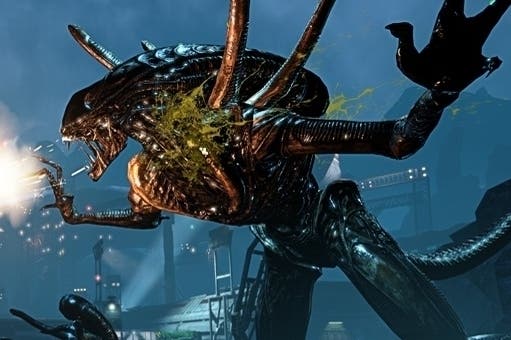 Sega has denied internet rumours that the Wii U version of Aliens: Colonial Marines has been cancelled.
"It's not true," a Sega UK representative told Eurogamer this morning. "We haven't announced the release date for it yet but that's it."
Rumours that Sega had shelved the Wii U version of Aliens began last night after a remark made by Kotaku writer Jason Schreier.
"We heard from a tipster about a month ago that the Wii U version had been 'postponed indefinitely'," Schreier wrote in a Kotaku comment. "We reached out to Sega, and they denied it. I'll let you guys fill in the blanks there. :)"
NeoGAF then spotted that the game's Amazon listing had been removed.
When questioned on the technicalities of the phrase "postponed indefinitely" rather than an out-right cancellation of the game, Sega could only re-iterate that it has never formally announced a release date for the Wii U version.
The publisher told Eurogamer last month that, despite not launching alongside other platforms, Aliens: Colonial Marines would still be released for Wii U during the console's launch window - by the end of March. Sega said today that it had nothing to announce that would change this.
But after the PC, PlayStation 3 and Xbox 360 versions launched this week to a critical mauling it's worth questioning how much of a desire remains internally at Sega for a Wii U release. Perhaps the game is near enough done that it would be cheaper to simply release it? But if that were the case then why has no release date been set?
The other versions of the game launched on Tuesday, and we won't know how well they've sold until the UK charts are published on Monday. But couple a poor critical reaction with the Wii U's small userbase and it's a fairly unconvincing argument for Sega to go ahead with the Wii U release.
Sega also may have other more important things to talk about with Gearbox after multiple reports have surfaced of the game's troubled development, which was spread across a number of studios.
Gearbox previously suggested the game's Wii U version would be the best-looking due to its "more modern tech".
Watch on YouTube