Secret Ponchos free upon PS4 release next week
If you subscribe to PlayStation Plus.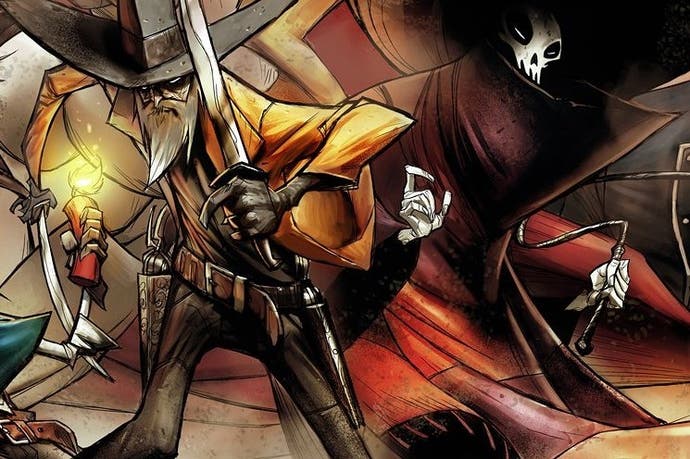 Secret Ponchos finally has a PS4 release date, 2nd December, and it will be free all month for PlayStation Plus subscribers.
This is the Spaghetti Western multiplayer arena game by Switchblade Monkeys. It was on a demo reel for PS4 when the console was unveiled.
You play from a zoomed-out third-person view and use an array of themed abilities - whips, six shooters, knives - to bring down your foes. The pace isn't relentless, it's staccato, and misses can give your opponent the break they need.
Between rounds you customise your hero, tweaking their abilities, and all the time you earn a bounty on your head - higher the better you do.
Secret Ponchos is also out on Steam Early Access, where it costs £10.99. The standard PSN price isn't mentioned.