Sea of Thieves multiplayer gameplay sets sail
We happy crew.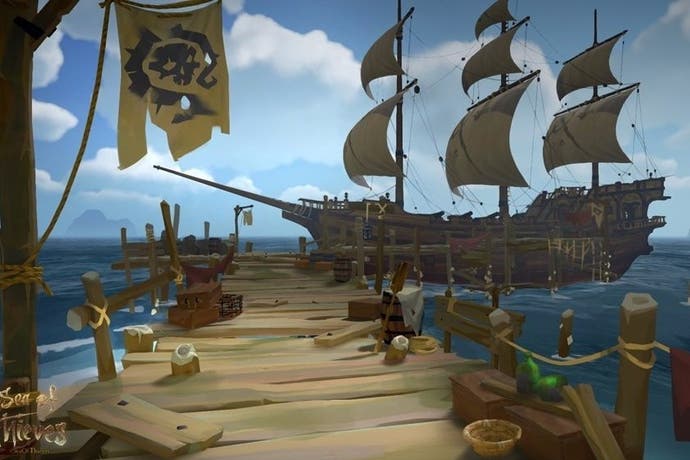 Sea of Thieves has had its highly-anticipated gameplay reveal, shown via a compilation video of four friends playing together as part of a single crew.
Together, the team works together to to set sail, steer a pirate ship and plot a course.
You can quaff grog and get drunk, take on enemy vessels and patch holes in your hull as your ship starts submerging.
It's unclear how you'll do all this by yourself - or even if its possible - but for those with a crew ready for adventure, it certainly looks like a lot of fun, and only the tip of the iceberg for what the game has on offer.
Sadly, there's still no word on a release date.
Read up on what else Microsoft revealed at their conference with our E3 schedule guide.