Scribblenauts Unmasked - A DC Comics Adventure dated for September in North America
Scribblenauts Unlimited Wii U still MIA in Europe.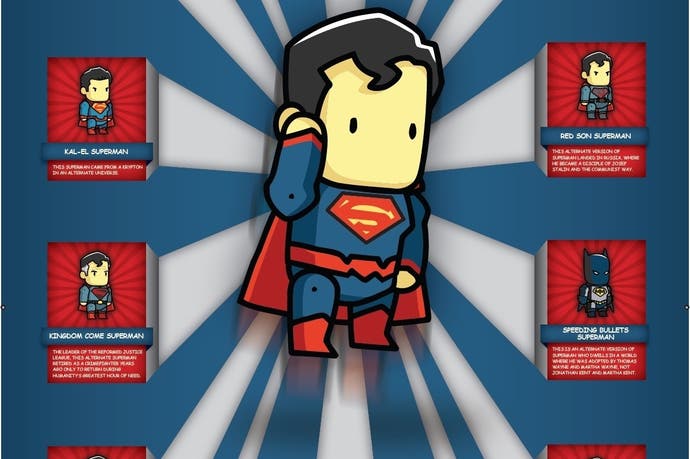 Scribblenauts Unmasked - A DC Comics Adventure is set for a 24th September release in North America on Wii U, 3DS, and PC, publisher Warner Bros. has announced
We're still not sure about Europe, where Scribblenauts Unlimited for Wii U still hasn't come out, despite being a Wii U launch title in North America. I've contacted Warner Bros. about the release of both Scribblenauts titles and will hopefully unearth something. Rest assured, I'll update if I do.
This DC/Scribblenauts crossover will contain numerous DC characters like Batman, Wonder Woman and Green Lantern. It's also got 14 variations of Superman, such as Red Son Superman, Kingdom Come Superman and Speeding Bullets Superman.
Fun fact: nearly five years ago I interviewed Scribblenauts creator Jeremiah Slaczka and I jokingly suggested that the "create anything" premise would be a good fit for a Green Lantern game. I can't help but wonder if I played a role in all this (probably not).