Scribblenauts Remix released on iOS
DS puzzle series jumps to iPhone.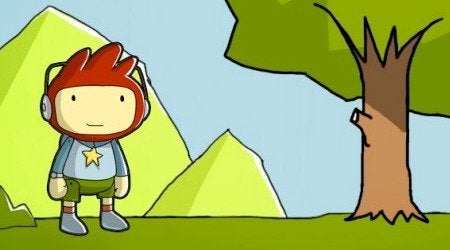 Nintendo DS puzzle series Scribblenauts arrives on iPhone, iPad and iPod Touch today in the form of Scribblenauts Remix.
The release is a potpourri of previous puzzles and all-new levels, priced £2.99.
Scribblenauts' core gameplay mechanic remains. Gamers conjure up a huge array of customisable objects to solve the puzzler's levels simply by typing in the object's name.
The iOS launch adds achievements, iCloud saving, and Twitter and Facebook integration.
An iOS Scribblenauts best-of was first suggested in August when publisher Warner Bros. registered the Scribblenauts Remix domain name.
Scribblenauts Remix follows two previous titles by developer 5th Cell for DS, the latter of which snagged a 8/10 in Eurogamer's Super Scribblenauts review.