Warner Bros. cans new Scribblenauts game, 45 laid off
Future of developer 5th Cell now in doubt.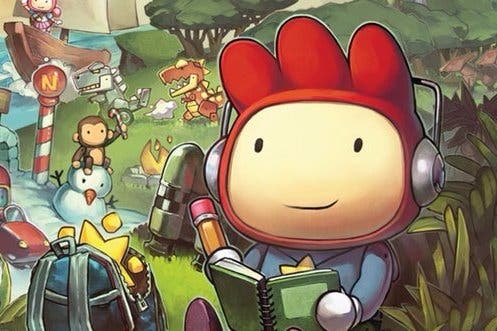 Scribblenauts: Fighting Words has been cancelled by publisher Warner Bros., with 45 staff at developer 5th Cell let go.
Lead animator Tim Borrelli broke the news via Twitter last night, revealing he had been laid off a week ago in a first round of redundancies. Another wave of employees were then let go yesterday.
5th Cell's future is now in doubt. Borelli wrote on Twitter that the developer had "shut down", although studio boss Jeremiah Slaczka has since issued a statement saying the developer is still alive, for now.
"5th Cell as a company is not closing down, but our focus right now is 100 per cent on helping our staff make the transition to other external opportunities," Slaczka wrote (thanks, Polygon).
"If we haven't already reached out, any interested employer can reach us at jobs@5thcell.com."
Scribblenauts: Fighting Words was in development for iPhone and iPad, and had been since the tail end of 2014.
In November last year 5th Cell failed to secure $500k for Anchors in the Drift, a free-to-play role-playing game. The developer launched a funding campaign via Fig but only received $107k in backing.
5th Cell opened its doors in 2003 and worked with THQ on a number of games before funding success with DS title Drawn to Life.
It doubled down on that game's mechanic - the ability to enter words which would then create whatever it was as an in-game object - with the first Scribblenauts, launched in 2009.
Four sequels followed, for DS, 3DS, Wii U, PC and mobile, culminating in Scribblenauts Unmasked: A DC Comics Adventure in 2013.