Sam & Max are returning in new VR game This Time It's Virtual
Another idiotic and baffling assignment.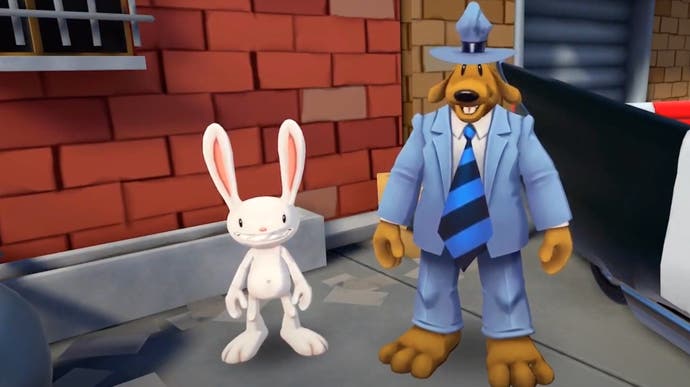 Steve Purcell's wise-cracking anthropomorphic crime-fighting duo Sam & Max will be making their long-awaited return to the world of video games in Sam & Max: This Time It's Virtual, a new VR adventure from developer HappyGiant.
There's not, admittedly, a whole lot more to report just yet, but it's been over a decade since the release of the dog and homicidal bunny's last video game outing - Telltale Games' Sam & Max: The Devil's Playhouse - so even this teeniest morsel of news is likely to bring a tear to the eyes of fans patiently waiting the return of Purcell's Freelance Police.
The brief teaser trailer accompanying today's news tells us, "In a world gone strange, one elite force stands against the darkness", before reintroducing Sam & Max by way of a gunfight against what I'm only tentatively going to call an octo-hydra.
It sounds to my ears like David Nowlin and William Kasten, who played Sam and Max respectively in the Telltale Games, are reprising their roles for This Time It's Virtual, but that hasn't been officially confirmed, so don't quote me on that. (UPDATE: Additional details provided to IGN say it's actually Dave Boat voicing Max, so definitely don't quote me).
There's no word on platforms or a release date for Sam & Max: This Time It's Virtual at present, but HappyGiant says to "stay tuned for more info".