Saints Row: The Third - The Full Package release date announced
DLC-packed edition due November.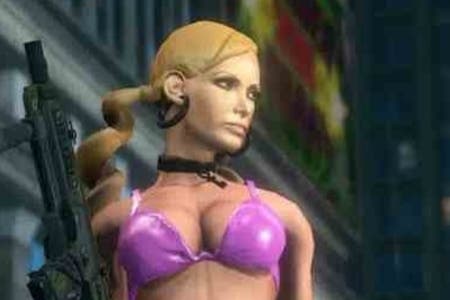 Publisher THQ has announced a DLC-packed version of Saints Row: The Third. Subtitled The Full Package, the innuendo-fuelled adventure is due to arrive in the UK on 9th November.
Those who pick up the bumper version will get all of the game's three major DLC mission packs as standard: Genkibowl VII, Gangstas In Space, and The Trouble With Clones.
Also included is every item of "bonus DLC" ever made for the game - there's more than 30. Do you have the the Shark Attack pack, the Witches & Wieners pack, the Special Operations pack, or the Genki Girl Vehicle pack?
"The fans have asked for it, and with the Full Package, we are happy to deliver," said exuberant THQ exec Kevin Kraff. "With all the amazing and over-the-top DLC Volition created, the Full Package now stands as the definitive edition of Saints Row: The Third. For anyone that has yet to play this one-of-a-kind game, it's time to strap it on."
Wahey, etc.
The Saints Row series is set to continue next year, with expansion-turned-standalone release Enter The Dominatrix, which is effectively becoming Saints Row 4 - or part of it. That's due sometime in 2013.