Romero's mobster management sim Empire of Sin gets a delay
Now coming to PC and consoles this autumn.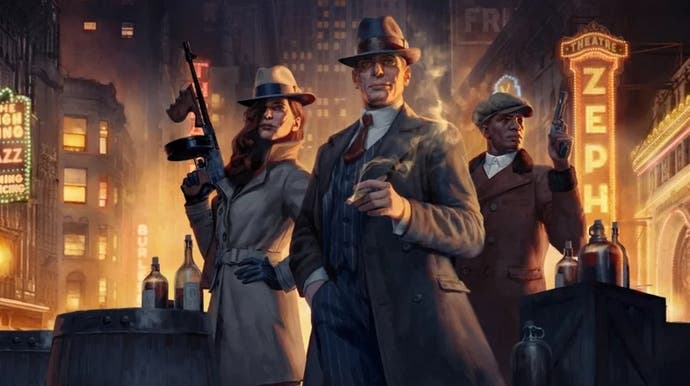 Empire of Sin, Brenda and John Romero's intriguing mobster-themed strategy game, will no longer release this spring as originally announced, and is now scheduled to arrive in a hail of sharp suits, fancy hats, and tommy gun fire sometime this autumn.
If you've yet to receive the elevator pitch, Empire of Sin drops players into the seedy side of 1920s Prohibition-era Chicago, where the goal is to create a formidable crime empire from the ground up and become mob king or queen of the city.
That involves a combination of business smarts and, inevitably, violence, as you "schmooze, coerce, seduce, threaten, or kill" your way to success. Oh, and you can expect a healthy dose of turn-based tactical combat, reminiscent of XCOM, when there's blood to be shed.
News of Empire of Sin's delay comes via a post on the game's official Twitter page. "As any good bootlegger knows,", it reads, "good liquor can't be rushed and the same goes for game development. This is why we have decided to move the release of Empire of Sin to Fall 2020.
"We appreciate all your support so far, and trust that you understand why choosing quality over speed is important. After all, everyone knows you gotta stay sharp to make it in Chicago".
Empire of Sin is scheduled to launch on Xbox One, PlayStation 4, Switch, and PC when it finally emerges from a shadows some time this autumn.