Rogue Trooper Redux Switch will launch alongside all other versions this October
I just blue myself.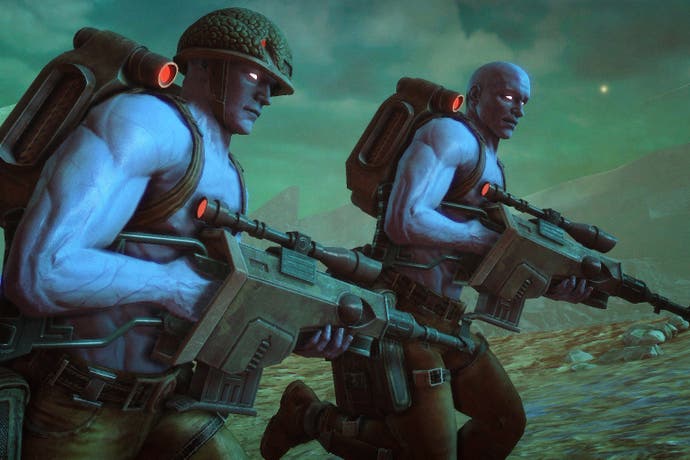 Rogue Trooper will see its remastered Redux edition launch on PS4, Xbox One, and PC this October 17th. That much we already knew, but developer Rebellion has now confirmed that the announced, but previously undated, Switch version will be out on the same day.
The original Rogue Trooper, based on the character from legendary British comic 2000AD, first released back in 2006. Its appealing mix of sexy blue men and well-implemented third-person cover-based shooting garnered favourable reviews at the time, and Rebellion clearly believes that it's fondly-remembered enough to warrant a resurrection.
Dan Whitehead had many positive words to say about Rogue Trooper in his Eurogamer retrospective a few years back, calling it "a perfect example of the sort of game we're seeing less of as the industry's middle tier gets squeezed out of existence; a solid, unpretentious action game with thoughtfully executed features".
Rogue Trooper Redux, meanwhile, offers everything you'd expect from a modern day high-definition remaster, including updated effects, and remodelled characters, weapons and vehicles. It's also promising to deliver improved and refined cover-based gunplay, and modernised gamepad controls, as well as new difficulty modes and achievements.
If a big blue blast from the past is something that piques your interest, you might like to know that all versions of Rogue Trooper Redux will be priced at a very reasonable £19.99 ($24.99 USD) when they launch on October 17th.