Rogue Trooper Redux comes out in October
And here's a graphics comparison video.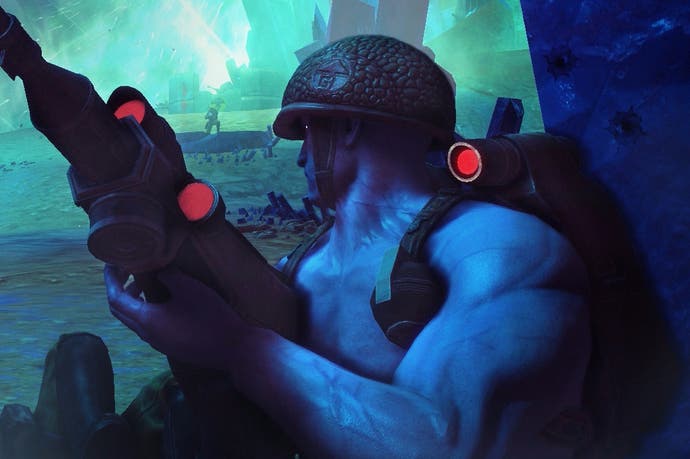 Rogue Trooper Redux comes out on 17th October 2017 priced £19.99, developer Rebellion has announced.
That's for PlayStation 4, Xbox One and PC. The Nintendo Switch version comes out soon after, the studio said.
Rogue Trooper is a 2006 third-person shooter based on the 2000 AD comic strip of the same name. It never set the world on fire back on PS2, Xbox and PC, but achieved a cult status. Dan Whitehead penned a Rogue Trooper retrospective for Eurogamer back in 2012, calling it "a solid, unpretentious action game with thoughtfully executed features, all in faithful service of a beloved character". The graphics trailer, below, gives you an idea of the work done to improve the visuals for Redux.
2000 AD rights holder Rebellion recently announced plans to open up its intellectual property, which includes Judge Dredd and Sláine - to other developers.