Rogue-like co-op shooter Risk of Rain 2 lays out full early access roadmap
Following last month's hugely successful launch.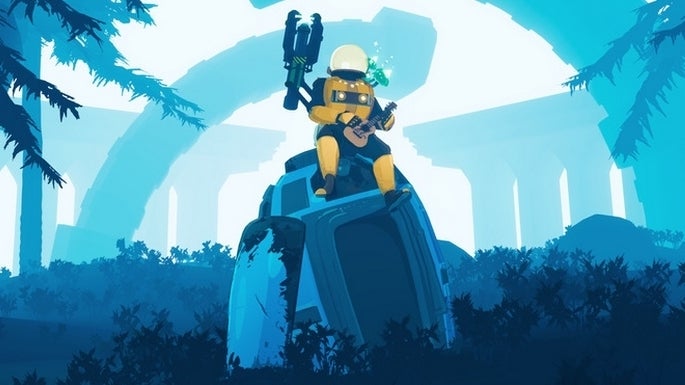 Developer Hopoo Games has unveiled the full early access roadmap for its enormously well-received co-operative rogue-like shooter sequel Risk of Rain 2 - with the likes of new stages, bosses, and more on the way.
Risk of Rain 2 follows a similar formula to its wonderful predecessor (albeit ditching the original's side-scrolling perspective for full third-person 3D), featuring gloriously chaotic shooting action that continues to ramp up the longer players manage to stay alive - with enemies growing tougher and considerably more numerous as the clock ticks on.
Hopoo's sequel surprise-launched at the end of March and was an immediate hit. It amassed over 650,000 players on Steam in its first week of early access release, and sales have continued to climb. With that successful launch out the way, Hopoo has turned its attention to the future, detailing five updates that will take Risk of Rain 2 to Version 1.0 in spring of next year.
The first of these updates arrives in June, bringing a new survivor, a new stage, a new boss, plus new items, equipment, and more. Later updates feature a similar mix of additions, with a few extras thrown in as development progresses.
Some time this summer, for instance, a second update will introduce a new survivor and stage, as well as new items and equipment, alongside a core reworking known as Skills 2.0. That's followed by a third update in autumn, adding a new survivor, new hidden realms and bosses, plus, once again, new items, equipment, and more.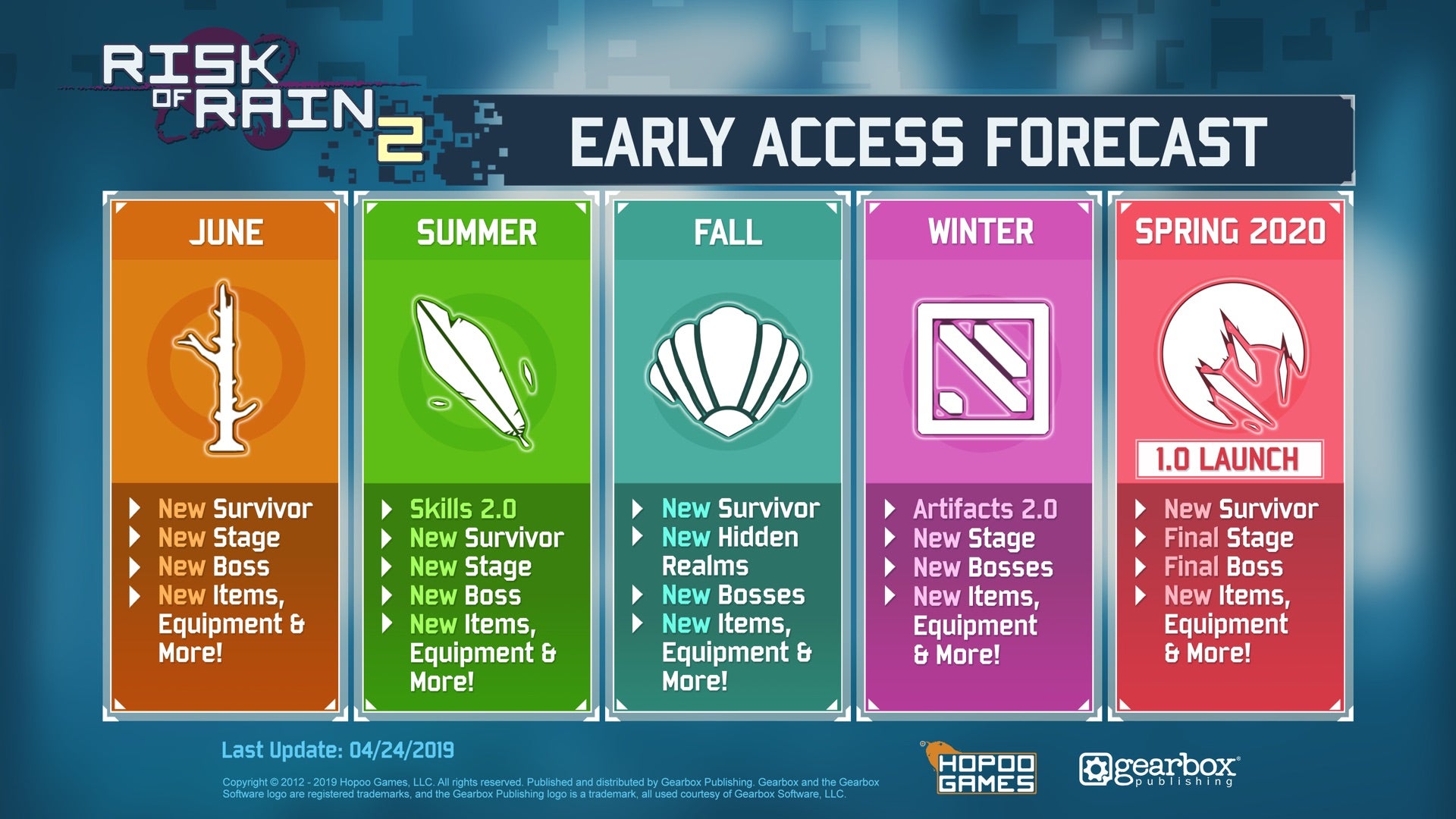 Come winter 2019, a fourth update will brings a new stage, new bosses, new items and equipment, plus the Artifacts 2.0 overhaul. A fifth update in spring 2020 sees Risk of Rain 2 roaring out of early access and into Version 1.0, adding a new survivor, items and equipment, plus the game's final stage and boss. That full version, based on previous word from Hopoo, should feature a total of ten characters, ten stages, 12 bosses, and over 100 items.
If any of that spurs you into an impromptu early access purchase, Risk of Rain 2 is available on Steam now for £14.99/$19.99 USD.