Rodeo Games announces Hunters 2
Out on iPad, iPhone and iPod spring 2012.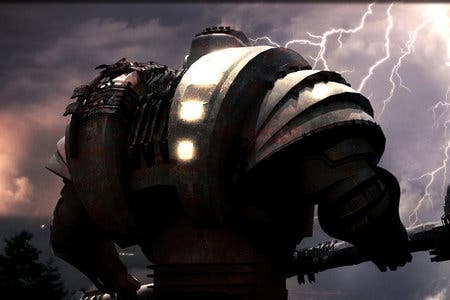 Guildford-based developer Rodeo Games has announced Hunters 2, due out on iPad, iPhone and iPod in spring 2012.
Hunters 2 is the sequel to science-fiction turn-based strategy game Hunters: Episode One, which was inspired by board games such as Space Hulk and classic turn-based video games such as XCOM.
Hunters was downloaded over 600,000 times. According to Rodeo's Ben Murch, Hunters 2 makes some key additions, including a campaign mode, new enemies, and environments built using a new graphics engine.
"We've learnt so much over the last year, listening to fans and critics alike," Murch told Eurogamer. "The biggest feature players asked for was the inclusion of a single-player story mode, which is why the new game features a full campaign mode following the tale of our new hero class character, Caius Black, over a series of scripted missions.
"Also included are new enemies races, environments, mission types and of course more guns and gear! Under the hood, we've built a new graphics engine which can handle real-time dynamic lighting along with loads of customisation options."
Guildford micro developer Rodeo Games is made up of four friends who used to work on triple-A games at EA, Need for Speed: Hot Pursuit developer Criterion, Bodycount developer Codemasters and Fable 3 developer Lionhead.