Rockstar details GTA5 multiplayer portion Grand Theft Auto Online
16-player mode to launch 1st October.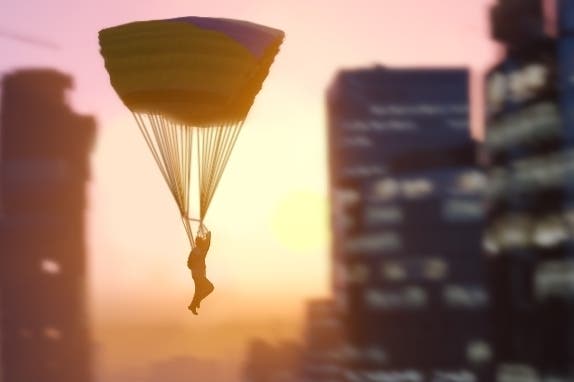 Rockstar has shown off new footage of Grand Theft Auto Online - GTA5's expansive multiplayer offering - which will launch two weeks after the main game, on 1st October.
The developer describes GTA Online as "a dynamic and persistent online world" accessible by yourself or with up to 16 players. You can work cooperatively to complete missions and ambient events or compete in traditional game modes.
New content will continue to be added post-launch by both Rockstar and the community. You can create new races or missions in the mode's content creator, share them with friends and try other people's creations.
Customisation will also be key - you'll be able to modify your character, improve your stats, purchase vehicles and property and rise up the criminal ranks.
The footage, available to watch below, expands on the glimpse of GTA Online seen at the end of the game's last trailer.
A CVG report includes further detail - you'll be able to upgrade your apartment with working CCTV, a home entertainment system and a garage for 10 customised vehicles.
Cars and other methods of transport can be insured. You can even play the stock market.
Another surprising addition is the fact that your character will lip-sync whatever you say via headset.
Inviting friends is as easy as taking out your in-game phone and calling the person in particular. The mode can also be quick-started from GTA5 via the character selection wheel - it's another option next to Michael, Franklin and Trevor.
Grand Theft Auto 5 is due to arrive in just over a month's time - 17th September - for PlayStation 3 and Xbox 360. No other platforms have - as yet - been announced.