Rezzed developer sessions to be streamed online
Watch PC and indie panels, live demos and developer talks all through this weekend.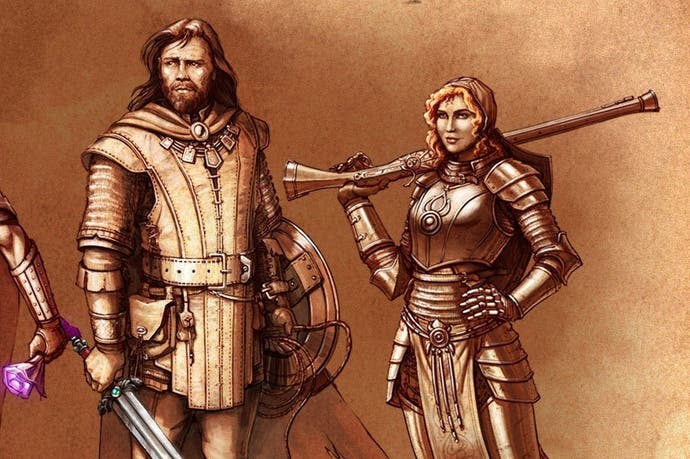 With Rezzed 2013 now just a few days away, we can finally confirm that the full schedule of developer sessions will be broadcast live here and on the Eurogamer YouTube channel this Saturday and Sunday. Yay!
We've been running developer sessions at the Eurogamer Expo for the last few years and Rezzed followed suit in its first outing last summer, but this is the first time we've been able to broadcast all of them without exception. Which is nice.
If you need reminding what's on the schedule, see below. All times at British Summer Time (BST), which is an hour behind central Europe and a billion hours ahead of America. Just pitch up on the day and you'll find the feed.
If you're coming to Rezzed, you'll be able to get a much better view of proceedings, obviously, as well as playing everything from Splinter Cell and Rome 2 to Gone Home and Gun Monkeys on the show floor. Attendees will also be able to ask questions at the end of each dev session, so if you've always wanted to ask Chris Avellone what kind of fruit his village has in Animal Crossing, this is your opportunity.
Tickets for Rezzed are available at Rezzed.com for £12 per day or £20 for the whole weekend. Remember, it's this weekend, Saturday 22nd and Sunday 23rd June.
If we don't see you there, we'll be sure to wave on the live stream.
(Please note: Unfortunately, Introversion has been forced to pull out of its planned Prison Architect session on Saturday, although the game will still be playable on the show floor. Creative Assembly have kindly agreed to fill the gap, meaning that the Total War: Rome 2 live demo session will take place on Saturday at 1pm and Sunday at 2pm.)
Here's the session schedule:
Saturday 22nd June
12pm - Panel: How can new business models improve PC gaming?
1pm - Total War: Rome 2
2pm - A look back at Frozen Synapse and a look forward to Frozen Endzone
3pm - Dreamfall Chapters
4pm - Project Eternity
5pm - Sir, You Are Being Hunted
Sunday 23rd June
12pm - Panel: Is storytelling in games getting any better?
1pm - Hotline Miami 2 vs. Luftrausers
2pm - Total War: Rome 2
3pm - WildStar
4pm - The Creative Assembly Game Jam
5pm - DayZ Standalone
The panels, incidentally, are going to be hosted by Rock, Paper, Shotgun's John Walker, who seems very excited at the prospect. They should be essential viewing, as should everything else! See you on Saturday.
Full disclosure: Rezzed is organised by Gamer Network, which owns Eurogamer.net. Eurogamer staff help curate content and present sessions - including the above - but have nothing to do with the commercial side of the event. Check out our How We Work page for more information.