Retro City Rampage out this month on PS3 and PS Vita
WiiWare and XBLA versions out later this year.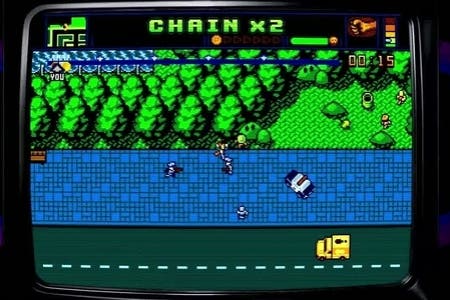 Retro City Rampage, the downloadable love-letter to the 8-bit era, launches on PlayStation Network and PS Vita this month.
That's all we have for a European release date. In the US the PS3, Vita and PC versions launch on 9th October, creator Brian Provinciano told Joystiq.
The WiiWare and Xbox Live Arcade versions have a vague later in 2012 release window.
In the US, $14.99 gets you both the PS3 and Vita versions. The PC version costs the same.